Saturday Morning with Jakusho Kwong-roshi
October 30 @ 9:00 am

-

10:30 am

America/Los_Angeles

USD 25.00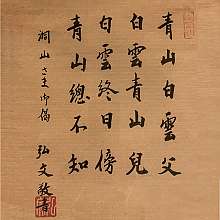 Contact person: Robert Fox
Roshi will be giving a talk on the Poem by the Zen Master, Tozan Ryokai Zenji which was referenced by Suzuki Roshi, in Zen Mind Beginner's Mind.
"The blue mountain is the father of the white cloud. The white cloud is the son of the blue mountain. All day long they depend on each other, without being dependent on each other. The white cloud is always the white cloud. The blue mountain is always the blue mountain."
This is a pure, clear interpretation of life. There may be many things like the white cloud and blue mountain: man and woman, teacher and disciple. They depend on each other. But the white cloud should not be bothered by the blue mountain. The blue mountain should not be bothered by the white cloud. They are quite independent, but yet dependent. This is how we live, and how we practice zazen.
—Suzuki Roshi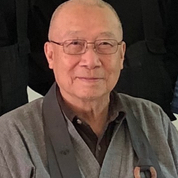 About the teacher
Jakusho Kwong-roshi, founder and residing abbot of Sonoma Mountain Zen Center, has taught Zen students in the United States and Europe for over 40 years.
He is a successor in the lineage of Shunryu Suzuki-roshi and author of Breath Sweeps Mind: The Intimate Heart of Zen and No Beginning, No End. He is also a dear decades-long friend to the Shambhala sangha.
Cost
Program Price $25
Patron Price: $45
Students and limited income: $15
Nobody turned away for lack of funds. Pay what you can afford.
Paying the patron price helps support students who cannot pay full price.
Online Program
This online program will be presented on Zoom.
About Zoom
This program will be presented on the Zoom platform. It is available for computers, smart phones, and tablets. You will need to download the free app on your device before joining the session. Once it is loaded, click the link and follow the prompts to join the session.
It is best to join 5 minutes in advance so that you are set up when the session begins.
And, make certain that your mic is muted when you join to avoid background noises which are multiplied with many participants.
Other cost options (see details on registration page)
USD 45.00
USD 15.00