Tuesday Open House
July 6 @ 6:30 pm

-

December 28 @ 8:30 pm

America/Vancouver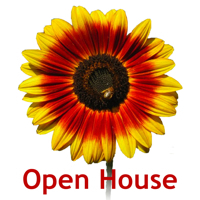 Tuesday Night Open House returns in person
We are delighted to announce that the Tuesday Night Open House will return to in-person sitting meditation at the Shambhala Centre. For those who prefer, one can also attend via Zoom through the link below.
Start date: Tuesday, July 6, 2021
Time: 6:30-8:30pm
Place: Shambhala Victoria Meditation Centre
Zoom: https://zoom.us/j/718643091
For those new to meditation, we offer in-person instruction to meditation practice.
COIVID-19: We will be asking everyone who attends in person to be double vaccinated and show their vaccination passport upon entering; masks will be worn except when sitting; social distancing in effect.
Windows will be opened for good ventilation
Hand sanitizer will be available.
If you are not able to be vaccinated, we invite you to join us via Zoom.
We look forward to welcoming you
in-person or online
Schedule:
6:30 Start Meditation
7:30 Dharma Talk and Discussion
8:30 Gong
List of Dharma Study Topics
Oct 12 – The Fine Art of Failure
Oct 19 – The Path Of Non-Rejecting
Oct 26 – Just As It Is
Nov 2 – How Not To Lose Heart
Nov 9 – Beyond the Comfort Zone
Nov 16 – Speaking From Our Shared Humanity
Nov 23 – How You Label It Is How It Appears
Nov 30 – The Practice Of Open Awareness
Dec 7 – Life Changes In An Instant
Dec 14 – Love Emptiness
Dec 21 – Experiencing Nowness
Dec 28 – Birth and Death in Every Moment
New to meditation? We are here for you. There will be a meditation instructor available to those of you who are new to meditation. In a breakout room, you will receive instruction on our meditation technique, some background about our community, tips for establishing a home practice and answers to any questions that may arise for you. After instruction, you will be able to join the other meditators for the dharma talk and discussion.
Please help us hold a strong container by being mindful of the timing of your arrival as well as the decorum you bring to the online experience. Treat the virtual environment as sacred space.
Questions? Reach out to us at [email protected] for technical assistance or program questions.