Queer Dharma: Seeking an Embodied Caring Morality
October 3 @ 2:00 pm

-

4:00 pm

America/Los_Angeles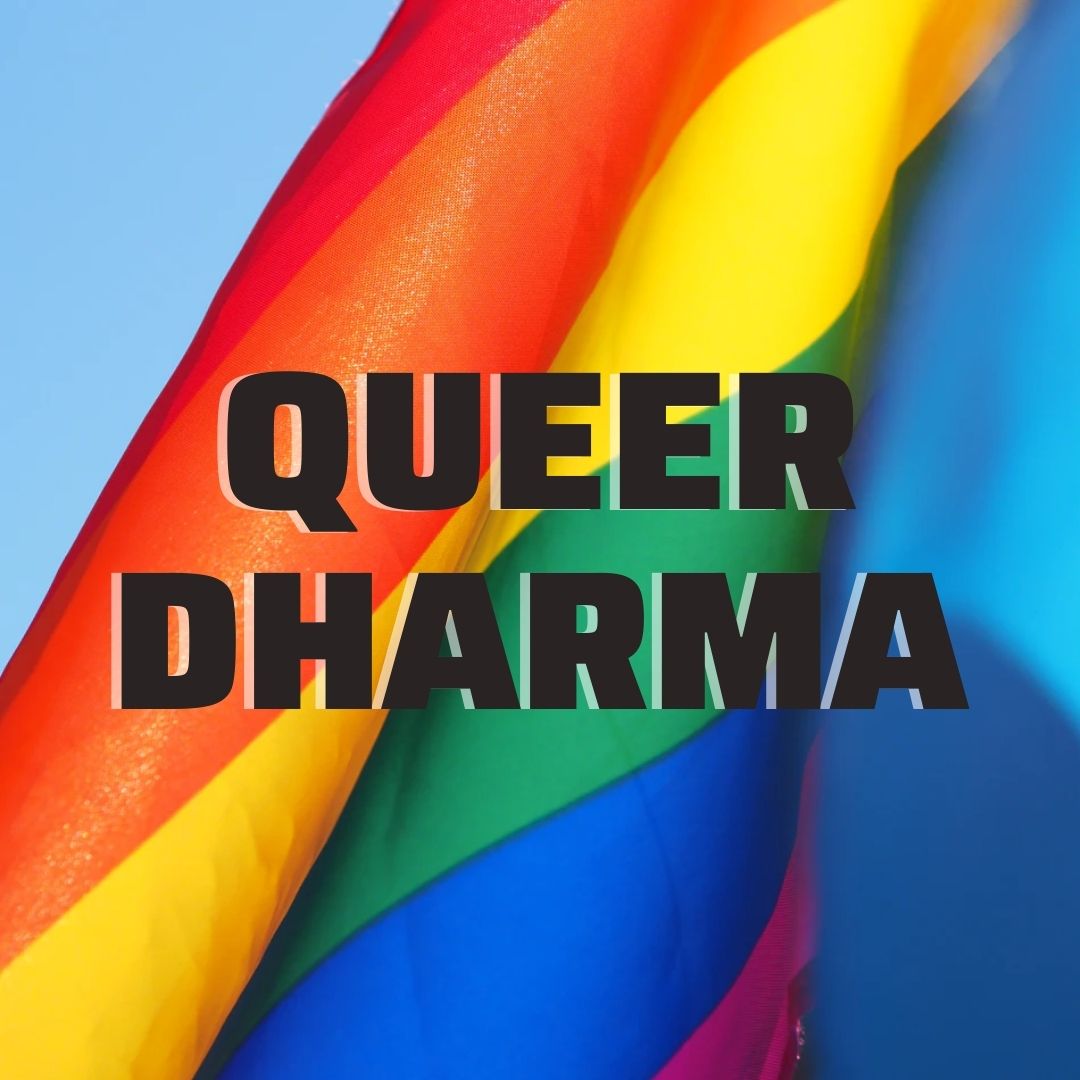 Contact person: Jackie Roberts
Queer Dharma is a group for LGBTQIA+ practitioners to study and practice meditation and dharma and to discuss personal, social, and spiritual experiences. People from any and all wisdom traditions are welcome to explore how we as gay, lesbian, bisexual, pansexual, asexual, transgender, genderqueer, nonbinary, and intersex individuals can incorporate wisdom teachings in our everyday lives and in our various social circles. We're scheduled to meet online via Zoom every first Sunday of the month 2-4pm.
October 3rd: Seeking an Embodied Caring Morality
"We are polarized." This is asserted so often in these times that it begins to numb us, and so it's easy to ignore its implications and gravity. It feels like we are locked in an existential and intractable struggle over right and wrong – that is if we allow ourselves to feel. There is pain all around, and it is inseparable from the pain within each of us. There are infinite reasons to shield ourselves from the pain. But the Dalai Lama has said, "The threshold between right and wrong is pain." If that's true, how do we discern a moral way forward without experiencing the pain and struggle? Another truth, from the Buddha, is that life is suffering, no matter what path you choose. Those of us who have embraced that and practiced using it as a path to liberation, have seen that there is pain that is soaked in denial and blame and there is pain that is generative and redeeming. A way to learn the difference between and the utility of those two is to contemplate and experience (i.e., feel) the effect of each on our bodies. In doing so, we can get beyond mere concept and the deceitfulness of our egoistic minds. We can get down to what we hold ourselves accountable to – beyond doctrine, social norms, hierarchical power, and selfish desire and comfort. And maybe, just maybe, given our inescapable interdependence with each other and all beings, we can discover a common embodied experience that will foster trust and a shared pursuit of that to which we hold ourselves accountable.

Experience your mind as discovered through meditation and contemplation. We practice embodied mindfulness as a group – noticing what arises and constantly coming back to the present moment.
Come as you are – meditation experience is preferable, but we can provide instruction.
The group is led by Michaela McCormick, a longtime teacher of meditation, Buddhism, and social liberation.
See you there!
October 3rd Zoom Meeting Information:

October Zoom Meeting ID: 876 8774 0126 | Passcode: 173578


Like us on Facebook: https://www.facebook.com/qdharmapdx/
Find us on Meetup: http://www.meetup.com/Queer-Dharma-Portland
Sign up for our email newsletter
Help us to continue online offerings and offset the costs of closure by donating today: