One Day Meditation Retreat – NYINTHUN & HARVEST OF PEACE CELEBRATION [in-person & Zoom
September 19 @ 9:00 am

-

5:00 pm

America/Los_Angeles

USD 20.00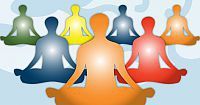 with Steve Bernath
Contact person: Carolynn Larson-garcia
PLEASE join this Nyinthun and Harvest of Peace Celebration. All are welcome! This will be at Pioneer Park in Mission Hills, 1521 Washington Pl, San Diego, CA. 92103, https://goo.gl/maps/sGRwKLuTB8JLngdX6
We will also offer this on Zoom for those who can not make it to the park. Zoom Link:
https://us02web.zoom.us/j/84783520036
We are combining a nyinthun with Harvest of Peace.
The nyinthun is a time of intensive practice for ongoing spiritual deepening. Chögyam Trungpa Rinpoche began nyinthüns, and they continue as a way for us to have an ongoing spiritual path that deepens over time.
Harvest of Peace is a special Shambhala Community celebration of the Fall Equinox – harvesting in the northern hemisphere and planting in the southern. This time is associated with the Ratna/Earth energy of nourishing, supporting and enriching. It is a time to contemplate what nourishes us personally and as a community.
The schedule divided into two practice sessions: morning (9-12) and afternoon (1-4:30), and it will include daily chants. This day of practice will also include contemplative readings, and tonglen.
9am Opening Chants & Guided Meditation Instruction
10am Harvest of Peace Talk (Jinpa Heinz)
12pm – 1pm Snack and Beverages will be available.
1pm Contemplation Reading
3pm Tonglen
4pm Closing – Dedicate Merit
PLEASE REGISTER FOR THIS ONLINE RETREAT. (The registration donation is just a request, only contribute if you can and feel compelled to do so.)
Anyone is welcome and is encouraged to participate the whole day. (We can also offer meditation instruction for those who have not previously received instruction. ) Those who can only attend either the morning or afternoon session are also encouraged to attend. For the purpose of creating a container for our practice session participants will only be allowed to enter at 9am or 1pm as not to disturb the ongoing practice (please be prompt).
If you would like more information about nyinthüns, please talk with your Meditation Instructor or contact the center at [email protected]
PLEASE BRING A CHAIR OR CUSHION.
Other cost options (see details on registration page)
EUR 30.00