Taming the Mind
September 21 @ 12:00 am
America/New_York
USD 125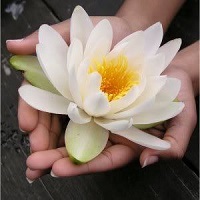 with Charlotte Brodie
Contact person: Charlotte Brodie
This course provides an introduction to the basic principles of the foundational teachings of Buddhism. Topics in this foundational Buddhist class include:
renunciation of the causes of suffering,
the joy of developing discipline on the path which leads to liberation,
the development of confidence through understanding,
the sitting meditation practice of Calm Abiding,
the nature of suffering, selflessness, truth, and liberation,
and the motivation to sustain the journey to liberation.
The class will be taught in a virtual format, on six Tuesday evenings at 6pm, September 21 and 28 and October 5, 12, 19 and 26. There will also be one day-long Practice and Study Intensive on Saturday, October 23, from 8:30 am to 5:30 pm.
The suggested donation for the course is $125.00. Registration in advance is required to receive the Zoom link for the class.
The main text for the course is "Taming the Mind and Walking the Bodhisattva Path," by Sakyong Mipham Rinpoche. It is available from https://www.kalapamedia.org/. It should be ordered quickly, as it will take up to ten days to arrive in the mail. The secondary text is "Cutting Through Spiritual Materialism," by Chogyam Trungpa. It is widely available.
Teacher: Charlotte Brodie.
Charlotte began practicing and studying Buddhism at the Green Gulch Zen Center in the San Francisco area in 1984. In 1985, she encountered the teachings of the Tibetan Kagyu and Nyingma lineages, and became a student of Chogyam Trungpa. She has continued with practice and study through the Vajradhatu and Shambhala organizations ever since that time. Charlotte regularly teaches classes in both the Buddhist and Shambhala traditions.