Great Eastern Sun (Online) with Jesse Miller
October 30 @ 8:00 am

-

November 6 @ 3:00 pm

Australia/Melbourne

AUD 50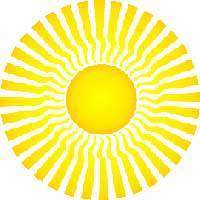 with Jesse Miller
Contact person: Travis May
The Great Eastern Sun weekend is offered to graduates of Level 5. It is the first weekend in a series called the Sacred Path.
The Sacred Path program introduces further practices of warriorship, that extend the basic meditation training. These practices are based on a societal vision and aspiration to help the world. This level of training cultivates one's dignity and natural gifts that are able to widen one's sphere of compassionate and practical influence.
Great Eastern Sun
This program presents how to see the Great Eastern Sun, the primordial energy and brilliance that is the basis of all that exists; it lays the foundation of how we might begin to create Enlightened Society in our world.
Jesse Miller
Jesse has been a student of Chogyam Trungpa Rinpoche and Sakyong Mipham Rinpoche for over thirty years and has been directing Shambhala Training programs since 1991. He is also a teacher of Buddhist programs and has worked closely with Pema Chodron.
Jesse has played a major role in establishing Shambhala Training in Australia and New Zealand and is a very popular and talented teacher in our centres.
Zoom
This program will be offered online through Zoom. Participants are requested to have a working connection and previous experience with using Zoom.
Times
The times are Melbourne/Sydney based and need to be adjusted for Adelaide and Perth.
Other cost options (see details on registration page)
USD 40