Harvest of Peace Concert: Music As Sacred Path, Classical Guitar
September 18 @ 7:30 pm

-

9:30 pm

America/Kentucky/Louisville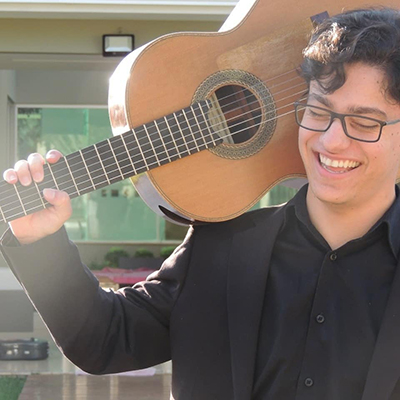 with Lance Brunner
Contact person: Lance Brunner
Music As Sacred Path: Classical Guitar
In celebration of the Harvest of Peace, and of the autumn birthdays of several members of our Lexington sangha, please join us for an evening of classical guitar music.
Hybrid Event: If you would like to attend in person, please contact Lance Brunner, [email protected]. Due to Covid-19, in-person attendance will be limited to 16 people (including the musicians and support staff), and masks are required. We will be livestreaming the concert in Zoom (see below), and also recording it for our archives in our Mill and Max YouTube channel.
Musicians: Daniel Monroy Reyes, Erick Quijada, and Geraldo Costa Neto, from the Univeristy of Kentucky Guitar Ensemble.
Host: Lance Brunner
Zoom Link: https://us02web.zoom.us/j/85376662243
Zoom Livestream and Sound Recording: Vincent Dummer
YouTube Archivers: Susan and Craig Smith-Sargent