The Inner Wisdom of Gesar with Lama Chonam
November 6 @ 3:00 pm

-

November 7 @ 5:30 pm

America/Denver

USD 60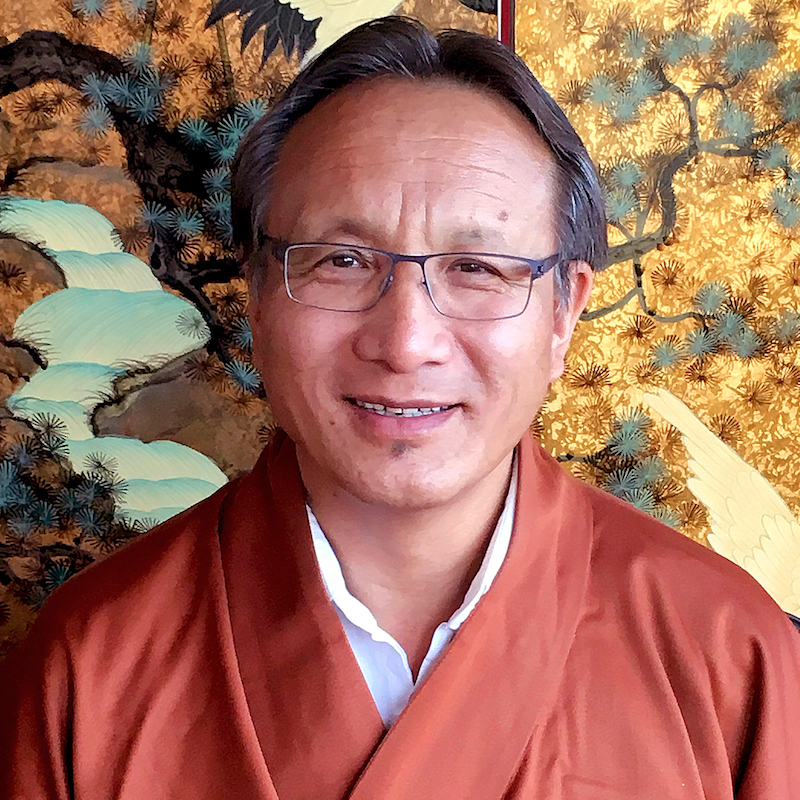 Contact person: Travis May
The Inner Wisdom of Gesar
Teachings on Gesar practice based on the path of Three Roots practices
with Lama Chonam
November 6th & 7th / 3:00pm – 5:30pm Mountain Time via Zoom
There are many Gesar terma practices. In some, Gesar is practiced as Lama, in some as Yidam and others as Dharmapala. In this two day program, Lama Chonam will highlight the meaning and benefits of practicing Gesar in all three aspects according to Ju Mipham Rinpoche.
Lama (Guru); the 'root of blessing' or 'root of grace'
Yidam (wrathful deity): the 'root of methods' or 'root of accomplishments'
Dharmapala (protector): the 'root of protection' or 'root of activity'
The practice of Gesar has the potential to liberate one in a single lifetime, or cause one to be reborn in the Shambhala Pureland.
"Gesar of Ling is far more than a warrior deity of Tibet. He is viewed as a manifestation of the three great bodhisattvas—Avalok­itesvara, Manjushi, and Vajrapani— who have intervened throughout history to guide and protect the people of Tibet. Gesar is also closely linked to Guru Rinpoche (Padmasambhava), who established tantric Buddhism in Tibet. As such, Gesar's activity was seen as an expression of the enlightened energy and wisdom of buddhahood itself."

From Folk to Hero Deity, by Geoffrey Samuel, Lions Roar 2013
Lama Chonam was born in the Golog area of eastern Tibet in 1964. His root teacher, Khenpo Munsel, was a direct disciple of Khenpo Ngagchung and was himself one of the great authentic Dzogchen masters of the twentieth century. Lama Chonam escaped Tibet in 1992 and later came to the United States, where he resides today. Over the past two decades, Lama Chonam has been teaching Tibetan language and the Buddhadharma. He is one of the founders and translators of the Light of Berotsana Translation Group. Lama Chonam helped translate The Epic of Gesar of Ling and The Taming of the Demons (newest book in the Gesar epic series). He has also helped translate and publish numerous dzogchen root texts and commentaries.
Other cost options (see details on registration page)
USD 75
USD 50
USD 30
Details
Start:

November 6 @ 3:00 pm

America/Denver

End:

November 7 @ 5:30 pm

America/Denver

Cost:

USD 60

Event Categories:
Organizer
Boulder Shambhala Center

Phone:

303 444 0190 x100

Email:

info@boulder.shambhala.org
Venue
Online Program – Boulder

1345 Spruce St.




Boulder

,

CO

80302

UNITED STATES

+ Google Map

Phone:

303 444 0190 x100