Kvällskurs: ART IN EVERYDAY LIFE
November 8 @ 6:00 pm

-

December 6 @ 8:00 pm

Europe/Stockholm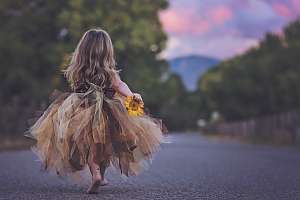 with Shastri Alex Paterson & Evgeni Leonov
Contact person: Jackie Roberts
ART IN EVERYDAY LIFE
På denna kvällskurs kommer vi att undersöka "meditation in action" genom övningar i meditation, sång, fokusering (ett verktyg för att ansluta till våra kroppsliga erfarenheter), musik och rörelse ska vi öva i att varva ner, lyssna inåt och att skapa tillsammans – bortom stress och prestation.
Grunden till kursen är avslappning och nyfikenhet!
"Art in everyday life is an appreciation of things as they are and what one is – which produces an enormous spark. Something happens – clicks- and the poet writes poems, the painter paints pictures, the musician composes music." Chögyam Trungpa.
Kursen ledds av Evgeni Loenov och Alex Paterson
Evgeni Leonov föddes i Moskva men kom till Sverige när han var nio år. Hans pappa är från Ryssland och mamma från Chile. Evgeni är utbildad skådespelare på Teaterhögskolan i Stockholm. Efter att han examinerades har han jobbat som skådespelare runt om i Sverige, både med teater, film, tv, radio, reklam och har även nyligen regisserat en dokumentärfilm. Parallellt med sitt skådespeleri jobbar Evgeni som rysk tolk i offentlig sektor. Evgeni spelar även i ett band där han sjunger och spelar gitarr och så håller han i en musikstund i LSS-verksamhet. Han har varit medlem i Shambhala i åtta år och meditationen är väldigt viktig för honom i hans vardag för att hitta fokus och varva ner.
Alex Paterson kommer från Canada och flyttade till Sverige för 30 år sedan. Han har jobbat som teaterlärare i 25 år på St. Eriks Gymnasium, Stockholm. Alex var med att starta ett Buddistiskt meditationscentrum i Stockholm, Shambala Stockholm och har utövat och lett meditation i många år både i Sverige och internationellt, Alex och Evgeni har lett kurser tillsammans i "fokusering" utifrån boken "Your Body Knows the Answer".
NÄR – 8, 15, 22, 29 nov, 6, 13 dec Kl. 18.00 – 20.00
VAR: St. Eriks Gymnasium, Polhemsgartan 35. (T-Bana Fridhemsplan) ENTRÈ – B8.
KOSTNAD: 900:- (700:- för pensionär, arbetssökande, studenter) Anmälningsavgift 200 kr betalas till pg 1342970-9. OBS! Skriv vem betalningen kommer ifrån.
Kontakt, frågor och mer info: Alex Paterson, apaterson041mail.com tel 0762 28 68 03.