Lojong Study Group (on Zoom)
December 30 @ 7:00 pm

-

8:00 pm

America/New_York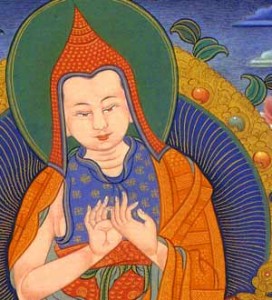 Contact person: Robert Fox
You are warmly invited to join a participant-led study group focused on Lojong, the ancient Tibetan guide for developing compassion and relieving the sufferings of ego. We meet every Thursday evening at 7:00 p.m. on Zoom to explore a different slogan. We use Pema Chodron's Start Where You Are and Norman Fischer's Training in Compassion as study texts.
October 7th: Point Six, Disciplines of Mind Training, with discussion of the Prajnaparamita
October 14th: Slogan #23: "Always abide by the three basic principles."
October 21st: Slogan #24: "Change your attitude, but remain natural."
October 28th: Slogan #25: "Don't talk about injured limbs."
November 4th: Slogan #26: "Don't ponder others."
November 11th: Slogan #27: "Work with the greatest defilements first."
November 18th: Slogan #28: "Abandon any hope of fruition."
November 25th: Thanksgiving – no class

Slogans and Companion Readings
Please click here for the full list of 59 Lojong Slogans matched with the companion chapters in each study text.
► Please join us on Thursday at 7:00 p.m. by clicking on this ZOOM LINK

If prompted for a passcode: BSMC
Please contact any of the following people with questions:
Paul Benson: [email protected]
Autumn Van Ord: [email protected]
Ed Hargadon: [email protected]
Bari Hochwald-Cagnola: [email protected]