Facing One's Death: Discussions on End of Life Preparations – or Lack of Them: a 5-week course
November 9 @ 10:00 am

-

December 7 @ 12:30 pm

America/Halifax

CAD 40.00
with John Leon & Deborah Luscomb & Alice Haspray
Contact person: John Leon
Knowing our lives will end is an inconvenient or often painful reality. We either obsess about our passing or prefer to ignore it until it's too late. This five week class explores the salient points of death and dying from a secular and a buddhist context. Participants will take away an overview of how to address the options and uncertainties of moving on.
I. What the situation of dying involves
• A secular view of death.
• A buddhist view.
• Facing up to what to expect and prepare for.
• Most obvious failings for the dying person; for care givers
II. How to prepare yourself for death: spiritual and practical
• Buddhist tradition: View Contemplation Practice
• Putting Your Life in Order: Personal Directives
III. How to be with a dying person
• What hospice recommends
• What the great teachers recommend
• Choosing end of life delegates or personal supporters
IV. How to Die
• What happens in the last moments: secular and spiritual
• Guided dying visualization
• Wakes, funerals, and burials. Resources.
V. Is there an afterlife or rebirth?
• Legacy – personal or otherwise
• A survey of the bardos.
This on-site course will be led by Deborah Luscomb, founder of Death Matters, and hosted by Alice Haspray and John Leon, senior teachers at the SMB Shambhala Centre.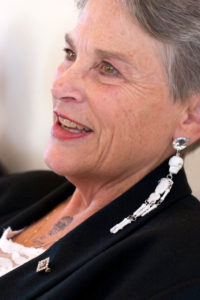 In addition to hosting the Halifax Death Cafe and Final Curtain Films, Deborah leads Advance Planning workshops, acts as a Thanadoula and Funeral Guide, assisting during the transition and post mortem experience, and is a Founder, and Past Chair of Green Burial Nova Scotia. She brings extensive training in meditation, contemplation, deep listening and midwifery… and a fine sense of humour… to this inevitable adventure.
Cost: $40/person.
Generosity policy available upon request.
COVID restrictions in effect.
In person participation limited to the first 12 confirmed applicants.
For more information: 902-823-3377
This course takes place at
St. Margarets Bay Shambhala Centre, 13495 Peggy's Cove Rd, Upper Tantallon, NS B3Z 2J4
Please do not wear scented personal care products to the centre. There is a medical service dog working in the community. Please 100% ignore the service dog for the safety and independence of the owner.