Shambhalatraining Stufe 4 – "Erwachtes Herz"
November 26 @ 9:00 pm

-

November 28 @ 9:00 pm

Europe/Vienna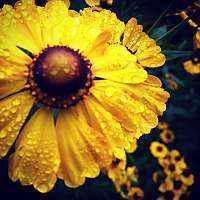 with Acharya Mathias Pongracz
Contact person: Jackie Roberts
With Acharya Mathias Pongracz
The language of this program is English. The event is offered online via Shambhala and broadcast by the Shambhala Center Vienna. Translation upon request possible.
Shambhala Training IV, we have an opportunity to open our hearts so we can communicate more fully with the world. Rather than using our day-to-day experiences as occasions to regenerate habitual patterns, we can use them as reminders to further wake up. When we allow ourselves to meet the world without hope and fear, we find fresh resources of energy and a sense of steadiness.
In this pivotal program, we'll allow ourselves to be touched without closing down, and from this place, we learn that the "us in here" and the "world out there" are not so different after all.
Requirement: Shambhala training level 3
The weekend consists of lectures, guided meditation practice as well as individual and group discussions. The lecture language is English. The event is also offered online via Shambhala and broadcast by the Shambhala Center Vienna.
Acharya Mathias Pongracz
has stumbled there on the path of Dharma for more than 30 years. During this time he learned to fall and stand up both in the Tibetan tradition of Shambhala and in the Zen tradition. For six years he was a teacher in Dechen Chöling, the rural center for Shambhala Europe in France. Before that, he worked for ORF for 20 years. He is also an active certified teacher for MBSR (= Mindfulness Based Stress Reduction).
Costs:
€ 190, – (€ 150, – early bird price when paying by November 12th),
Reduced for students and senior citizens € 95, -. Everyone up to 21 years of age and repeaters: donation
Info:
Grit Turnowsky:
[email protected]
---
Deutsch:
Shambhala Training Stufe 4 -"Erwachtes Herz" gibt uns die Gelegenheit unser Herz zu öffnen, sodass wir mit der Welt voll und ganz kommunizieren können. Anstatt unsere Alltagserfahrungen zum Anlass zu nehmen unsere Gewohnheitsmuster zu festigen, können wir sie als Hinweis nehmen weiter aufzuwachen. Wenn wir uns erlauben der Welt ohne Furcht und Hoffnung zu begegnen, schöpfen wir frische Kräfte und erlangen ein Gefühl der Beständigkeit.

Während dieses Wochenendes lassen wir es zu berührt zu werden ohne uns zu verschliessen. In diesem Zustand entdecken wir, dass "ich hier" und " die Welt da draußen" eigentlich voneinander gar nicht so verschieden sind.
Vorbedingung: Shambhalatraining Stufe 3
Das Wochenende besteht aus Vorträgen, geführter Meditationspraxis sowie Einzel- und Gruppengesprächen. Vortragssprache ist englisch. Die Veranstaltung wird auch über shambhala online angeboten, und vom Shambhalazentrum Wien gesendet. Wer Übersetzung benötigt kann gerne sich bei Grit melden.
Acharya Mathias Pongracz stolpert seit mehr als 30 Jahren auf dem Weg des Dharma dahin. In dieser Zeit lernte er das Hinfallen und Aufstehen sowohl in der tibetischen Tradition von Shambhala, als auch in der Zen Tradition. Er war sechs Jahre lang Lehrer in Dechen Chöling, dem Landzentrum für Shambhala Europa in Frankreich. Zuvor arbeitete er 20 Jahre lang für den ORF. Zusätzlich ist er aktiver zertifizierter Lehrer für MBSR (=mindfulness based stress reduction).

Kosten: € 190,- (€ 150,- Frühbucherpreis bei Einzahlung bis 12. Nov.),
Ermäßigt für Studierende, Senior*innen € 95,-. Alle bis 21 Jahre und Wiederholende: Spende

Info&Anm.: auf unserer Website sowie bei Grit Turnowsky, [email protected]