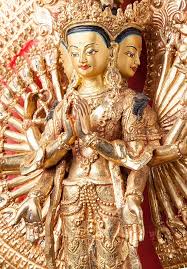 Location: Philadelphia Shambhala Meditation Center
Compassion and Wisdom with Anam Thubten
Explore this recorded Shambhala Online course at your own pace.
Compassion and Wisdom
Public talk by Anam Thubten
Sep 22, 7:00 PM – 9:00 PM
Compassion and Wisdom are like the two wings of the spiritual path in the Buddhist tradition. Not only do they complement one another, both are required for authentic inner awakening. Compassion is the heart's capacity to be with the messiness of the world, and wisdom is the capacity of our mind that sees the way things are without any distorted perception.
See all events in Philadelphia Shambhala Meditation Center