This workshop will be led remotely over Zoom but participants are welcome to attend either on Zoom, or at our Centre in order to use the materials here. Please register in advance and let us know (in the comment box) if you will be attending online or in person as spaces at the centre are limited.
Oriental brush practice, which has been well known as East Asian calligraphy and ink painting, a three-thousand-year-old art form, which originated in China has commonly been appreciated and practiced in most parts of East Asia and been introduced to the world.
The Mindful Circle is the symbol supreme of Buddhist enlightenment. It is traditionally drawn using only one brushstroke as a meditative practice in letting go of the mind and allowing the body to create, as the singular brushstroke allows for no modifications. While at first glance, this symbol appears no more than a misshapen circle, it symbolizes many things: the beauty in imperfection, the art of letting go of expectations, the circle of life, and connection. The mindful circle is a manifestation of the practitioner at the moment of creation and the acceptance of our innermost self. It symbolizes strength, elegance, and one-mindedness.
Holding a brush and practicing brush strokes is a relaxing and joyful experience. Each moment of practice is a moment of learning. As an ancient master said ''calligraphy is not a goal-oriented task but, rather, a path for deepening your way of life''.
During this workshop, we will explore meditation and presence through breathing and brush work. We will learn how to prepare our body, breath and mind; we will learn how to hold an oriental ink brush; we will understand the fundamental idea of calligraphy strokes through some simple brush exercises, and then we will practice and brush Mindful Circle together.
How to Prepare
Brush, ink and paper will be provided on site.

If you are joining the event online, please make sure the practicing space is private and quiet.

Wear comfortable and loose clothing which allows you to move your body and arm easily.
This is a donation based event, donations that are collected from this event go to the Center. You are all invited and welcomed to join us and explore this powerful and ancient practice.
Timings
Arrival at Centre from 7.15pm, start 7.30pm, finish 8.30pm
The Zoom room will be open from 7.25pm
Presenter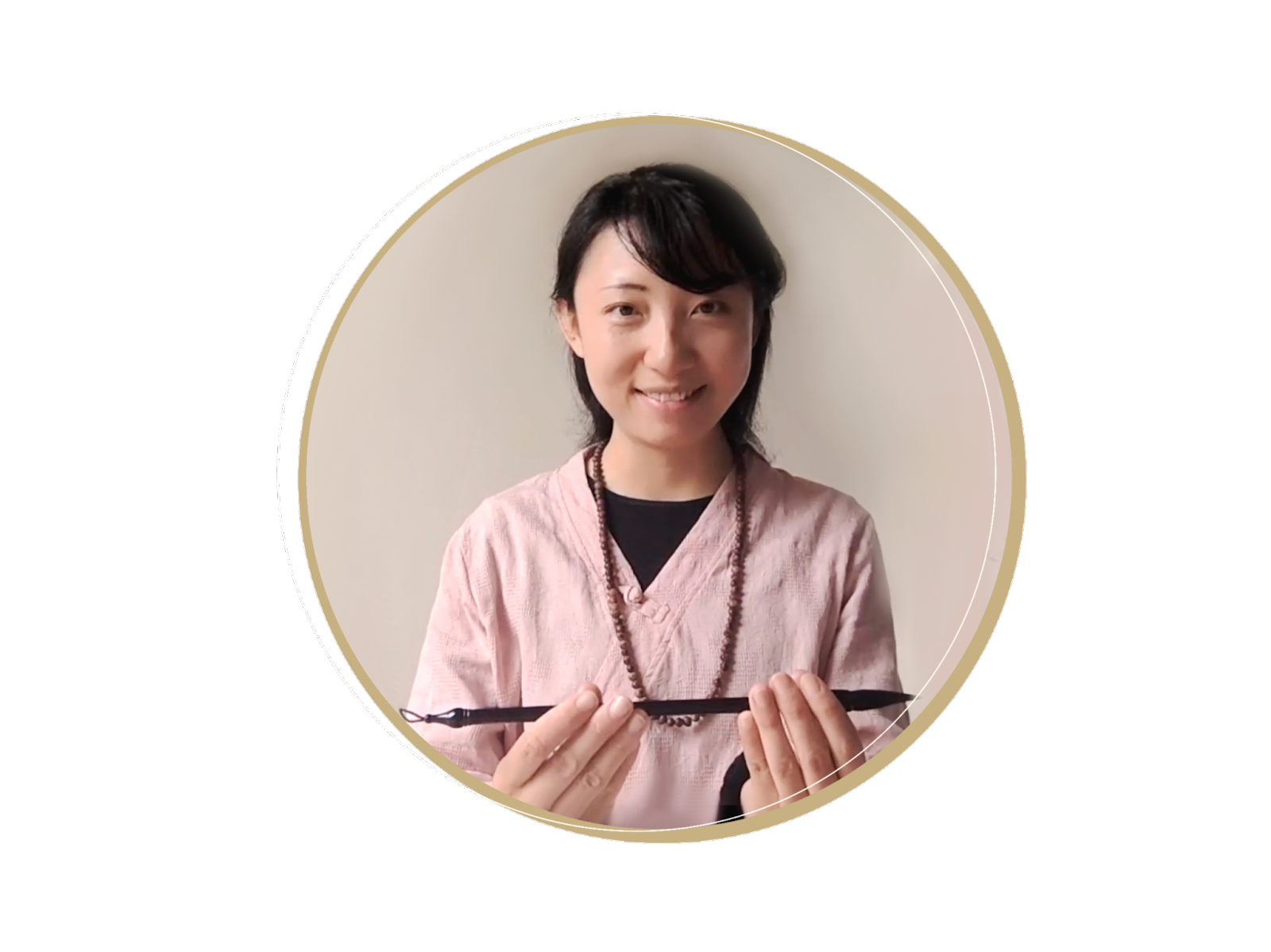 Yingge Xu from Art of the Brush (artofthebrush.ie) is an ink brush artist, meditator and art teacher. From an early age Yingge learned Tai Chi, meditation and calligraphy alongside her father while receiving a traditional education in China. Later she trained at the Chinese Flower and Bird Painting Institute and continued her learning with ink brush artists from both China and Japan.
Moving to Ireland in 2015, Yinnge has been teaching meditative brush painting workshops and retreats in meditation centers, art studios and local schools across Ireland.