Meditate with the Shambhala Meditation Center of Los Angeles on Sunday mornings. All are welcome!
You are cordially invited to join us on Sunday mornings online via Zoom for meditation and contemplation practice followed by facilitated small group reflection circles and discussion. A short period of guided meditation instruction begins each session at 9 am, and a meditation instructor is available for a one-on-one meeting if you have questions. You are welcome to join in anytime and stay as long as you like! No previous meditation or contemplation practice is required. Open to all!
Basic format – times approximate:
9 am Morning chants (in English) followed by Guided Meditation Instruction
9:20 Sitting and Walking Meditation
10:15 Contemplation practice with instruction
10:50 Reflection Circles with discussion*
11:45 Closing chant and Announcements
*On the third Sunday of each month, a Dharma Talk will replace Contemplation Practice
Please be sure to register in advance below to receive the Zoom link.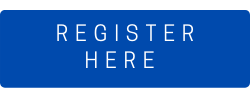 Your generous support will help us provide online programming that will sustain our community in difficult times. When donating please note that the donation is for "Sunday Sitting". Please give what you can.
Here are some technical and practical tips for being together in an online community: Arrive early for help from the host; Learn how to Mute/Unmute; Ask for help from the host via the Chat function; Consider that we're together in a meditation hall supporting our own and others' practice of mindfulness and awareness.
Need Help With Zoom?
Zoom Best Practices & Etiquette:
This page is a good starting point for all levels:
Recommended Popular Topics:
Getting Started
Audio, Video, Sharing
Messaging
Video Tutorials:
Live Training Webinars – look for prerecorded options:
Getting Started With Zoom Meetings: