What Karma means to us today?
We invite you to an event open to everyone, both for beginners, as well as advanced practitioners of the weekend workshop.
CIRCLE OF LIFE– DEPLOYMENT 12 FROM

When describing earthly phenomena, the Buddha stated:, that they are characterized by three features:
impermanence, suffering and selflessness. The source of suffering is our imagination, that
to, what is selfless has a self, to, what is impermanent does not pass away and this, that a
we consider something pleasant, which on an absolute level brings pain. Existence
based on these three qualities is called samsara.
Even though samsara seems to be all-powerful and all-embracing, in fact it constitutes
a product of our mind, like dreamland and can disappear like that, how this land disappears, When
we wake up from sleep. If someone wakes up to reality, even for a short moment,
the world doesn't disappear, but it becomes possible to experience its true nature:
clean, luminous, holy and indestructible.
The key to the Buddha's teachings is understanding causality, full cycle repetitions
cause and effect, which creates the realm of samsaric existence, because only
then, when we know the cause of phenomena, we have the ability to stop this cycle and
prevent their further formation. The Buddha shared this knowledge with us,
teaching Fr 12 nidanas or dependent origination.
12 nidan is part of a series of images, which Buddha asked artists to paint,
giving them appropriate instructions. All these images together create something, co
it is known as the Wheel of Life and is a concept known throughout Buddhism
world.
We will spend this weekend exploring 12 from, which form the outer circle of the Circle
Life. Thus, we will continue our discussion of karma
The program is open to everyone.


During this weekend we offer, min.: practiceę meditation, lectures, discussion groups.
Teacher: Barbara Märtens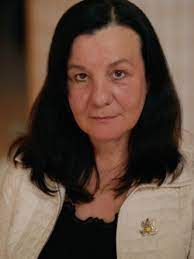 He has been practicing Shambhala and Buddhism for over 45 lat.
She was an Acharia in the Shambhala community for many years.
He is also the director of Karuna Training (www.karunatraining.org),
contemplative psychology organization
and its connections with health and art.
Barbara has two adult children and lives in Hamburg, Germany.

RAMOWY PROGRAM:
(dokładne godziny zostaną potwierdzone w późniejszym terminie):
Piątek – wieczorny wykład 19.00 (OTWARTY)
Sobota – zajęcia 9:00-18:00, Niedziela – 9:00-17:00
UWAGA: w programie można też wziąć udział łącząc się on-line. Po rejestracji zostanie wysłany link do zoom. Przy rejestracji prosimy o wpisanie w uwagach w jakiej formie będzie się brało udział.
Koszt: 400,00 zł, dla osób regularnie wpłacających składki na rzecz Ośrodka: 360,00zł. Płatne do 6 października.
Early bird: 350,00 zł, dla osób regularnie wpłacających składki na rzecz Ośrodka: 315,00zł. Płatne do 20 września.
Potwierdzeniem rejestracji i rezerwacji miejsca na programie jest wpłata bezzwrotnej zaliczki w wysokości 150,00 zł do 20 września.
Sam wykład piątkowy: 50,00 zł (dla decydujących się na udział kwota wchodzi w opłatę za program).
Zniżki: w szczególnych wypadkach możliwość uzgodnienia innej wysokości opłaty lub rozłożenia jej na raty.
Wpłacając z dopiskiem "darowizna na cele kultu religijnego" można kwotę odliczyć przy rozliczeniu podatkowym. Prosimy również o dopisek "karma".
Dziękujemy!
Konto:
Shambhala Kraków
Alior Bank S.A. O/Kraków
98 2490 0005 0000 4500 8581 0440
Kontakt: [email protected] lub 606871131