Naszą głęboką naturą jest nieprzeniknione bycie, mamy z nim jednak ograniczony kontakt z powodu utożsamiania się z myślami lub bycie porwanym przez tzw. ciało bolesne.
Możemy skontaktować się z istnieniem poprzez trzy bramy: pierwsza to świadomość ciała,
druga to zauważenie przestrzeni wokół nas, ale też i wewnątrz nas, a trzecią cisza, która jest pomocna w kontakcie z teraźniejszością, a możemy ją odkryć dzięki dźwiękom, które są wszechobecne.
Poprzez nauczenie się doświadczania tych trzech bram, uczymy się bycia w kontakcie z ciałem, czucia go, ale także bycia w kontakcie z przestrzenią. Dzięki temu rozwijamy odwagę i nieustraszoność, przy jednoczesnej ciszy w naszym umyśle.
To wszystko pozwala nam na zobaczenie naszych nawykowych wzorców zachowania i zdecydowanie, czy dalej chcemy za nimi podążać, czy może jednak wybrać inną drogę.
Na programie będziemy uczyli się, jak być w kontakcie z tymi trzema bramami i jak przy ich pomocy stawać się bardziej wolnymi i świadomymi.
Nauczyciel: dr Fleet Maull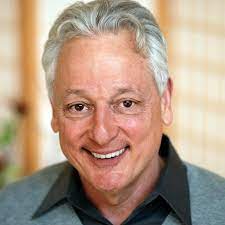 Wieloletni bliski uczeń CzogjamaTrungpy i Sakjonga Miphama Rinpocze, związany z Shambhalą od lat 70-tych, studiował psychologię kontemplatywną, psychoterapię transpersonalny, założyciel i dyrektor organizacji wspierających resocjalizację więźniów. Sensei w tradycji Zen Peacemaker, organizator i uczestnik odosobnień Bearing Witness w byłym niemieckim nazistowskim obozie koncentracyjnym i zagłady Auschwitz-Birkenau. Konsultant i trener biznesowy, wykładowca na Uniwersytecie Naropy.
RAMOWY PROGRAM:
(dokładne godziny zostaną potwierdzone w późniejszym terminie):
Piątek: 19.00 – 21.00 lub później
Sobota: 10:00-19:00
Koszt: Płatne do 19 października – 300,00 zł, dla osób regularnie wpłacających składki na rzecz Ośrodka – 270,00zł.
Early bird: Płatne do 10 października – 250,00 zł, dla osób regularnie wpłacających składki na rzecz Ośrodka – 230,00zł.
Potwierdzeniem rejestracji i rezerwacji miejsca na programie jest wpłata bezzwrotnej zaliczki w wysokości 150,00 zł do 10 października.
Ilość miejsc w opcji stacjonarnej jest ograniczona! Decyduje kolejność rejestracji!
Po wyczerpaniu się miejsc istnieje tylko możliwość uczestnictwa online.
Zniżki: w szczególnych wypadkach możliwość uzgodnienia innej wysokości opłaty lub rozłożenia jej na raty.
Wpłacając z dopiskiem "darowizna na cele kultu religijnego" można kwotę odliczyć przy rozliczeniu podatkowym. Prosimy również o dopisek "Fleet".
Dziękujemy!
Konto:
Shambhala Kraków
Alior Bank S.A. O/Kraków
98 2490 0005 0000 4500 8581 0440
Kontakt: [email protected]