Contentment can be hard to find. Much of the time we search for contentment in things, achievements or relationships. With meditation and contemplation practice, we can relax with ourselves as we are and appreciate simple human experience. Difficult emotions and the challenges of life can be met with gentleness, mindfulness and inquisitiveness.
Join us for this online course offered through Shambhala Online. We will watch the videorecordings of talks given by Eve Rosenthal, a senior teacher in Shambhala. Dave Garton will be our local online discussion leader.
We will explore these main topics:
Contentment and friendliness to oneself

Mindfulness in meditation and daily life

Suffering and the Four Noble Truths

Working with emotions and Buddhist psychology

The confidence of contentment
This five-week course is open to all. No previous experience with meditation is required.
If you have questions about the program, please contact us: [email protected]
REGISTRATION
PRICE: $155 Regular / $190 Patron / Offer your own amount (see our Generosity Policy below)
To repeat this program with a 50% discount, enter "75" or "95" (for Regular or Patron) in "Offer your own amount." Please note you are repeating in your registration comments.
Please register at least 24 hours in advance to receive the Zoom link and course materials in time for the first session.
---
GENEROSITY POLICY
We have a generosity policy to make our offerings available to all who wish to participate. If the program price is an obstacle for you, please offer your own amount.
For those who can offer more than the program price, we have a "Patron Price." Your generosity in offering the patron price helps cover the costs for others who are not able to pay the full or discounted price.
If you need to make special payment arrangements, please contact us in advance of the program at [email protected], and we gladly will discuss options.
---
ABOUT THE ONLINE TEACHER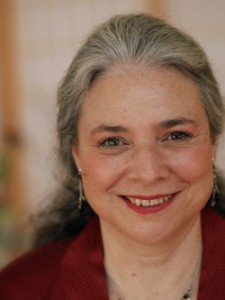 Eve Rosenthal became a student of Chögyam Trungpa Rinpoche, founder of Shambhala and Naropa University, in 1973. She travels widely to teach on meditation, Shambhala and Buddhist principles, leading programs and retreats for the public as well as advanced practitioners. The founder of Shambhala Online, she has worked in technology on Wall Street and as a university professor. She is a longtime practitioner and instructor of Tai Chi Chuan. She lives in Nova Scotia, Canada.
---
SHAMBHALA TRAINING
Contentment in Everyday Life is part of a five-course series in the Shambhala Training curriculum. The Shambhala Training path is a course of practice and study which consists of weekly classes and weekend retreats suitable for both beginning and experienced meditators, and open to people of any spiritual tradition. This comprehensive overview of mindfulness meditation and contemplative living practices presents the profound, simple, and incredibly relevant view that when we foster a more awake and compassionate relationship with ourselves and with others, we are creating a more awake and compassionate world.