The ideal of warriorship is that the warrior should be sad and tender, and because of that, the warrior can be very brave as well. Real fearlessness is the product of tenderness. It comes from letting the world tickle your heart, your raw and beautiful heart.

Chögyam Trungpa Rinpoche
Deepen your meditation practice, and continue along the path of the Shambhala teachings on warriorship, in this weekend retreat.
Warrior in the World: Shambhala Training Level III builds on the presentation of basic goodness in Shambhala Level I, and the teachings on "cocoon" in Shambhala Level II and leads us into an exploration on how to further develop fearlessness. By examining our habitual tendencies, we are willing to experience our life without relying on the cocoon. We begin to engage the world directly and extend an attitude of fearlessness to our activities.
We will extend our meditation practice to build upon the mindfulness-awareness techniques learned in Shambhala Training Levels I and II, and explore real techniques for how to engage in the world with fearlessness and gentleness.
This program is being offered through Shambhala Online and will be taught by Elaine Yuen. We will stream it live and participate as a group with our own discussions. Our center will organize both an in-person group as well as a group for those who wish to participate online.
Included in the Retreat
Guided meditation instruction
Periods of both sitting and walking meditation
Talks by an experienced dharma teacher
Silent periods
Question & answer periods
Group discussions
Individual meetings with a trained Meditation Instructor
Connecting with people interested in meditation and discovering the brilliance of the world around them!

Warrior In The World is the third retreat in a progressive series of weekend retreats, meaning each weekend is a requirement for the following weekend.
Schedule:
Saturday & Sunday, January 20-21: 8:00 AM – 3:30 PM PST
Please register at the link below via the Shambhala Online website. Be sure to list Portland as your affiliated center! Underneath the name and email fields is a space to list which center you are involved with. Half of the fee will be returned to the Portland Shambhala Center.

Questions? Email [email protected]
About the Teacher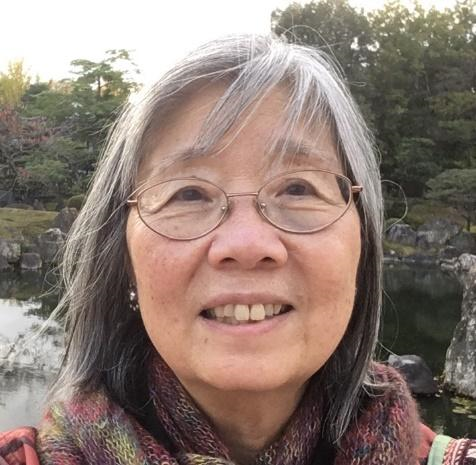 Elaine Yuen is an educator, chaplain and researcher. She has been a student and teacher in the Shambhala community since the early 1970's. Between 2012 and 2010 she was a professor at Naropa University where she taught courses on pastoral caregiving (chaplaincy), contemplative education and Buddhist studies. Elaine is deeply interested in how we shape our social interactions with caring and authentic presence. She continues to explore the interfaces between Buddhism, meditation, creativity, and contemplative care-giving. Her website on Contemplative Chaplaincy can be found at elaineyuen.com.
About Shambhala Training
Shambhala Training is designed to help us develop fearlessness, confidence, openness and gentleness towards ourselves and our world. These qualities arise out of meditation practice and the study of Shambhala warriorship principles.
Developed by Chögyam Trungpa in 1976, Shambhala Training offers teachings based on the vision that every human being has a natural source of innate wakefulness that we can discover, cultivate and express in our life.
This path is open to anyone seeking to develop gentleness and strength through meditation. Shambhala Training is a series of contemplative workshops suited for both beginning and experienced meditators. The simple and profound technique of mindfulness-awareness meditation can benefit people of any spiritual tradition and way of life.
Meditation practice helps us to examine our states of mind without trying to change them. This practice encourages openness to oneself and what's around us, and transforms the way we habitually see our life and our world. Our old habits and patterns become more transparent, leaving room for a more direct appreciation of situations.
The "Heart of Warriorship" curriculum consists of five weekend retreats that include meditation training and practice, talks by senior teachers, personal interviews, and group discussions.
Levels I-V provide a strong foundation in mindfulness-awareness meditation practice, emphasizing the development of genuineness, confidence, humor, and dignity within the complexity of daily life.