Program Details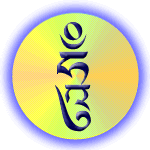 Chakrasamvara Feast Online

with Lodro Dorje Holm
June 30 / 4:00 PM - June 30 / 8:30 PM



A Chakrasamvara Feast, led by the Halifax Vajra Sangha will take place via Zoom on Tuesday, June 30 at the following times:




12:00pm Pacific / 1:00pm Mountain / 2:00pm Central / 3:00pm Eastern / 4:00pm Atlantic / 20:00 UK / 21:00 Central Europe




Prerequisite: This feast is open to all who are authorized to practice the Chakrasamvara Sadhana




The Feast will take four to five hours. Feel free to come for what you can. We will include the self-abhisheka but will abbreviate other parts of the sadhana as we have done before.




Registration is also available through Shambhala Online here.




It's free, but of course donations to the centre are always appreciated and needed. Even with online programming, there is the cost of the Zoom connection, staff costs, and the cost of keeping the building maintained, secure, and ready for future use. You can make a tax-deductible donation here.



Go to Halifax's website