Program Details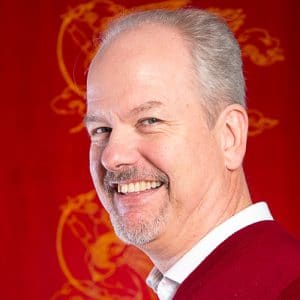 Open Avond - 'Not two and not one, Body and Mind in meditation and movement.'

with Samten Kobelt
February 18 / 7:30 PM - February 18 / 10:00 PM



Acharya Samten Kobelt has been interested in the mind-body connection and its application in society since he started meditating. He is practicing and teaching Contemplative Dance Practice, developed by Barbara Dilley; Lujong (Tibetan Yoga) transmitted by Khenpo Tsultrim Gyamtso Rinpoche; Bugaku (Japanese Court Dance) from Togi Sensei through Arawana Hayashi; and Qigong in the lineage of Eva Wong.




Het programma van deze avond zal in het Engels zijn. Voor vertaling naar het Nederlands kan gezorgd worden.



---
Op deze avond is iedereen welkom; er komen zowel nieuwe mensen als oudere beoefenaars. De toegang is gratis. Er zijn altijd meditatie-instructeurs aanwezig om instructie te geven aan wie daar behoefte aan heeft.
19:00 – 19:30 Inloop. Je kunt koffie of thee drinken, of onmiddellijk naar de meditatieruimte om te mediteren
19:30 – 21:00 'Not two and not one, Body and Mind in meditation and movement.' Programma met meditatie en beweging verzorgd door Acharya Samten Kobelt.

21:00 – 22:00 Social
Go to Amsterdam's website