Program Details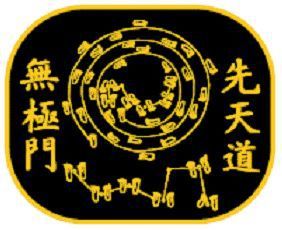 Qigong niveau 3 met Acharya Samten Kobelt

with Samten Kobelt
February 15 / 3:15 PM - February 16 / 9:00 PM




Gevraagde voorbereiding: Taoist Qigong Nivo 2, zoals onderwezen door de 'lineage', en gegeven door Dr. Eva Wong




Beschrijving programma




Nivo 3 introduceert ons in allerlei nieuwe vormen en beoefening:





·Hua Tu's Vijf Dieren Vormen: de Tijger voor peesversterking, de Beer voor botversterking, het Hert om de voortplantings-energie te bewaren, de Aap om de soepelheid te trainen en de Vogel voor de balans en verheffende energie.


·De Onstervelijken 'Gids voor zelfmassage en ademregulatie' Deel 1:


Dit systeem combineert zelfmassage en ademcontrole om de opslag en circulatie van de interne energie te reguleren.


·Chen Xiyi's Rode Feniks Gymnastiekoefeningen, deel 1:


Dit systeem combineert peesverandering, callanetics, zelfmassage en ademregulatie.
Met zijn oorsprong in de 11e eeuw is de Rode Feniks Gymnastiek uniek voor de Xiantianwujimen qigong. Beide series worden gebruikt om de beoefenaar vertrouwd te maken met diverse vormen van ademcontrole, om blokkades in de meridianen te openen, de ruggengraat te strekken, om de chi door de ruggengraat te laten circuleren van de stuit tot de kruin en de kracht van pezen, botten en spierkracht te versterken.
Beide vormen zijn nooit eerder gegeven buiten Hong Kong, Taiwan, and China.
Studenten leren nog vier extra houdingen van het Yiquan Zhangzhuan (Staande Qigong) systeem.

Dit weekend bestaat uit lezingen, gedetailleerde instructie, vraag en antwoord en heel veel qigong beoefening.


·Lezing: De Kalebas en de Ketel – De interactieve ivloeden van Chinese geneeskunst en Daoisme.


·Hua Tu's Dieren Vorm


·Begin van de Onstervelijken Gids tot Zelfmassage en Ademregulatie.


·Begin van de Rode Feniks Gymnastiekoefeningen


·Voortgaande Yiquan Zhangzhuan


Suggesties voor theorie (niet verplicht):
De Daoist visie op deze leringen is te vinden in Eva Wong's boek, Nourishing the Essence of Life.
(exacte tijden op vrijdag worden nog nader bekend gemaakt, een opfrismogelijkheid voor nivo 1 en 2 zal op dezelfde dag, of de dag hiervoor georganiseerd worden.)
English:
Prerequisite: Taoist Qigong Level 2, as taught by the lineage transmitted by Dr. Eva Wong
Program Description
In Level 3, we will be introduced to many new forms and practices:



Hua Tu's Five Animal Forms—Tiger for tendon strengthening, Bear for bone strengthening, Deer for preserving generative energy, Monkey for training agility, and Bird for training balance and lifting energy.




Immortals' Guide to Self Massage and Breath regulation, Part 1—This system combines self-massage and breath control to facilitate the conservation and circulation of internal energy.




Chen Xiyi's Red Phoenix Calisthenics System, Part 1—This system combines tendon-changing, calisthenics, self-massage, and breath regulation. Originated in the 11th century, the Red Phoenix Calisthenics is unique to Xiantianwujimen qigong. Both sets are used to familiarize the practitioner with different forms of breath control to open blockages in the meridians, align the spinal column for circulation of qi from the base of the spine to the crown of the head, and enhance tendon, bone, and muscular strength. Both forms have not been taught outside of Hong Kong, Taiwan, and China.



Students will learn four more postures of the Yiquan Zhangzhuan (Standing Qigong) system.

This weekend will include talks, detailed instruction, Q & A, and lots of qigong practice.



Talk:

The Gourd and the Cauldron - The Interactive Influences Between Chinese Medicine and Daoism



Hua Tu's Animal Forms




Begin Immortal's Guide to Self-Massage and Breath Regulation




Begin Red Phoenix Calisthenics




Continue with Yiquan Zhangzhuan



Suggested Reading (not required)

The Taoist view for these teachings can be found in Eva Wong's book, Nourishing the Essence of Life, available at the Shambhala Center bookstore.
(Exact times on friday to be determined, possibly a level 1 and 2 refresher will be organised on the same day or before)
Go to Amsterdam's website