Program Details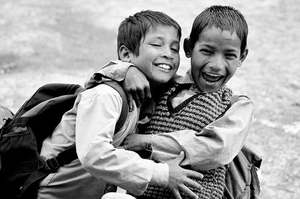 Making Friends with our Emotions - Saturday morning workshop

with Jil Amadio
March 2 / 10:00 AM - March 2 / 12:00 PM



Making Friends with our Emotions




Suitable for new and experienced meditators




Often we experience our emotions as problematic and can find ourselves struggling against them. In this workshop we will explore how making friends with our emotions furthers our journey to making friends with ourselves and how we can use the energy of emotions to wake us up further.




Coffee's on! Join us Saturday mornings 10:00am – 12:00pm




This workshop is one of an innovative new series offered twice a month on Saturday mornings with senior Shambhala teacher Shastri Jil Amadio. Jil will offer teachings, practical advice and inspiration to support you as you explore the richness and challenge of meditation practice




About Shastri Jil Amadio



Jil is a mindfulness educator providing training for both meditation teachers and students, leading workshops across business, education and health care sectors. Known for her warm heart and keen insight, she brings her extensive background as a meditation practitioner and trainer to the group experience.
Jil has been a practitioner of mindfulness-based disciplines since 1989 and has been bringing the transformative power of meditation to societal challenges for over 20 years. Appointed Shastri (senior teacher) by Sakyong Mipham Rinpoche in the Shambhala tradition, Jil is inspired by the authenticity of meditation to touch hearts, dissolve fear and open potential, amidst the daily difficulties we all encounter
Program Price:
This price reflects our commitment to keeping programs affordable. We are grateful for your contribution and we rely on fundraising and donations to cover the remaining program costs.
Patron Price:
This price helps to cover costs for those that cannot afford the full price. Thanks to you we can continue to offer courses, retreats, meditation instruction and a warm, welcoming place for meditators to deepen their practice of meditation at our Open Houses twice a week
Go to Mississauga's website