Program Details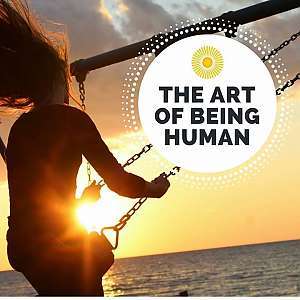 Shambhala Training Level I: The Art of Being Human

with Denise Wuensch & Dhi Good
September 27 / 7:00 PM - September 29 / 1:00 PM



Note: This was rescheduled from the original early August weekend dates.




Shambhala Training is a path of meditation that develops our inherent fearlessness, confidence, openness, and gentleness towards ourselves and our world. Level One includes thorough meditation instruction, practice sessions, and conversation with experienced teachers.




Shambhala Training welcomes people of all religious traditions as well as those who do not follow a particular spiritual path. These workshops are recommended for new and experienced meditators, as well as for those looking to enrich their existing spiritual tradition.




Level I is open to all - there is no prerequisite.




The Friday night talk is FREE and open to the public. Please feel welcome to attend (you do not need to register in advance). Registration at the door for Saturday will depend on availability.You may learn more about the entire Shambhala Training path here.




A highly recommended conjoined program is Meditation in Everyday Life beginning Tuesdays, October 8th, which is a 5 week course further exploring the practice of meditation and how to integrate mindfulness on a kitchen sink level.



---

Shastri Denise Wuensch began practicing and studying Tibetan Buddhism in the mid-1970's and is a senior student of Sakyong Mipham Rinponche. She has served at Naropa University as both a Teaching Assistant and Clinical Supervisor in the Master's Degree Contemplative Psychotherapy Program. Denise is a Licensed Clinical Social Worker with a private practice in Capital Hill, and also serves as a hospice social worker for Pinnacle Hospice Care.
Shastri Dhi Good has been a practicing Buddhist since 1990. She was ordained into the lay order at the Denver Zen Center in 1995, and became a student of Shambhala in 2005. She spent five years as the Director of Shambhala Online. Calligraphy and book making are her therapies of choice.
---

Our Generosity Policy: We have a generosity policy to make our offerings available to all who wish to participate. If the program price is an obstacle for you, please consider what works for you, and offer as much of the program fee as you can.
To arrange for this, please contact us in advance of this Program at: [email protected].

For those who can offer more than the program price, we have a "Patron Price." Your generosity in offering the patron price helps cover the costs for others who are not able to pay the full price.
Go to Denver's website