Program Details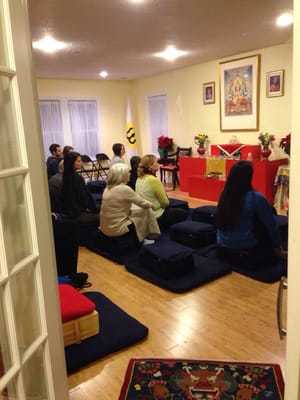 Public Talk: Mindfulness/Awareness Meditation

with Moh Hardin
February 14 / 7:00 PM - February 14 / 8:00 PM



Join us for an evening with visiting Buddhist teacher and author Acharya Moh Hardin.




Mindfulness is the experience of being fully present. Awareness is knowing where you are, knowing the totality. In the Tibetan Buddhist tradition these two styles of meditation, called "calm abiding" and "clear seeing," support each other. With mindfulness and awareness, one can experience the fullness and wholeness of being human. Instruction will be included.




- donation reqeusted at the door or by registering online.









Go to San Antonio's website