Program Details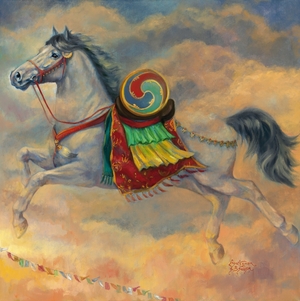 Windhorse

with Emily Bower
March 16 / 9:00 AM - March 17 / 6:00 PM



Programme prerequisite - Great Eastern Sun





Programme Fee 5; Financial hardship* / Repeats




In this second programme on the Shambhala Sacred Path, participants study the Vidyadhara's terma text, The Letter of the Black Ashe.
The text cost will be approximately .




Coffee will be served at 9 am at the start of the programme on Saturday and Sunday. There will be a Reception with finger food and wine directly after the programme on Sunday.




* This rate is designed for those who could otherwise not afford to attend. Our policy of generosity ensures that financial hardship should prevent nobody from attending a programme. Please talk to us if you need to.

Acharya Emily Bower began practising in Shambhala in 1987, in Berkeley, CA, and began studying with Sakyong Mipham when he taught there in 1991. A book editor, she edited a number of his projects, including, Turning the Mind into an Ally. She studied kyudo archery with Kanjuro Shibata Sensei and is a lifelong member of the Dorje Kasung. She lives with her husband in Los Angeles. Her particular interests are in end-of-life care, relating with grief and loss and raising awareness around aging. She has a strong interest in the New Zealand and Australian centres and has become a valued and much loved friend.




Go to Auckland's website