Program Details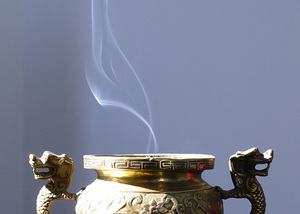 Penetrating Wisdom: The Aspiration of Samantabhadra

with Lodro Dorje Holm
June 8 / 2:00 PM - June 8 / 4:00 PM



This course is open to all Vajrayana practitioners (tantrikas as well as sadhakas).




This course will study the commentary on this famous aspiration-prayer by Ponlop Rinpoche and the Fifteenth Karmapa, with reference to Shambhala and vajrayana teachings by the Sakyong and the Druk Sakyong. This aspiration is a powerful statement of how to relax into the original ground of basic goodness.




The main practice for this class will be the Sadhana of Mahamudra and some mahamudra instructions. For more information, and or register go to Shambhala Online. Registering for the online class will allow you to access the talks at any time through Shambhala Online, and come to the live talks at the Halifax Shambhala Centre. The talks may be attended individually, live, without registering for the 5 classes online, for a class.




Some topics that will be addressed: the importance of Guru and lineage; the primordial purity of the basic ground of all; the key point of recognizing intrinsic awareness, usually covered by our mental activity; the two paths of opening to wisdom-confidence, or following habitual coemergent ignorance; the importance of mindfulness; opening to a sudden glimpse; fear and fearlessness; sudden vivid experience as an opportunity for awakening; the five wisdoms and buddha activity as natural presence of the basic ground; how coemergent ignorance and primal fear begin samsara and the six realms; coemergent and labelling ignorance and the buildup of samsaric conditioning; how the shock of luminosity triggers the principal conflicting emotions; how the conflicting emotions and realms may be liberated.




Principal Text:
Penetrating Wisdom, The Dzogchen Ponlop Rinpoche, Snow Lion 2006




Optional resources:
A Lullaby to Awaken the Heart, The Aspiration Prayer of Samantabhadra and its Tibetan Commentaries, Karl Brunnholzl, Wisdom Publications 2018.
Go to Halifax's website