Program Details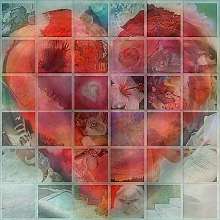 Open Heart, Open Mind: The Path of the Bodhisattva—A Summer Meditation Retreat

with Melissa Moore
June 8 / 9:00 AM - June 14 / 3:00 PM



All are welcome!





In these times of conflict and polarization, the path of the Bodhisattva offers us teachings and practices that help us connect with our mind and heart. A Bodhisattva is one who dedicates their life to compassionately helping others.




This retreat is for everyone, just as you are, and wherever you find yourself on your spiritual path. Some participants may be interested in taking the Bodhisattva Vow to be offered after the conclusion of the retreat (see more information below). However, this retreat is intended for all levels of practice including beginning meditators.





This week we will traverse the terrain of the path of a Bodhisattva. Each day we will cultivate our relationship with being of benefit to ourselves and to others by personally investigating one of the 6 paramitas, the vehicles by which we cross over the great divide of human suffering. When we aspire to help others, the Bodhisattva engages and enters and knows how to go forward and be of benefit. This week will offer an honest and kind container of inquiry of what it means to be a Bodhisattva warrior in this time in Shambhala.




Newcomers and experienced meditators are both encouraged to attend this week-long, summer retreat. There will also be a track for vajrayana practitioners. We will support each other in maintaining the joyful discipline of being in retreat while also being in community.




No previous meditation experience is required. This retreat is for everyone. Come for a day or more. We hope to see you there!




In this 7-day urban meditation retreat, we will engage in the practice of mindfulness-awareness meditation. Our time together will include:










morning and afternoon tea


Sample Schedule
| | |
| --- | --- |
| 9:00 AM | Tea, & coffee |
| 9:30 AM | Calling gong |
| 9:45 AM | Morning session |
| 12:00 PM | Movement |
| 12:30 PM | Contemplative bag lunch |
| 1:30 PM | ROTA (daily chores) |
| 2:00 PM | Community nap |
| 2:30 PM | Afternoon session |
| 4:00 PM | Tea |
| 4:30 PM | Evening session |
| 6:00 PM | Close |
Acharya Melissa Moore, Ph.D. is the founding Executive Director of Karuna (Compassion) Training, a 3-year certificate in Contemplative Psychology that occurs in seven Countries. She has dedicated her life to the Shambhala lineage and to practice and study of the Buddhadharma, and studied with Chogyam Trungpa Rinpoche since 1979.
Prerequisites
This retreat is open to all, and there are no prerequisites.
Attendance
Partial attendance is welcome. We will follow these guidelines, to help participants settle into their practice: You can come for one full day at a time, from 9 AM to 6 PM, however please no partial days. And, if you are planning to attend only part of the retreat, your first day of attendance should be on or before Wednesday, June 12th so that we do not have participants joining the retreat for the first time in the final two days of the retreat.
The full week—and especially the last three days—are highly recommended for those taking the Bodhisattva vow on Friday evening.
On Friday, June 14th following the conclusion of the retreat, Acharya Moore will be offering Bodhisattva Vows.
Vow participants will arrive for the ceremony at 5:15 PM, the ceremony will begin at 6 PM and will be followed by a light reception. Guests who have previously taken the Bodhisattva Vow are welcome. The required interviews with Acharya Moore will be held on Tuesday, June 11 from 5 to 6:30 PM. If you are planning on taking Bodhisattva Vows, you are advised to meet well in advance with your meditation instructor to discuss the process and prerequisites for this important commitment.
(The prerequisites include having taken the Refuge Vow at least six months before the Bodhisattva Vow, a year is recommended).

For more information and to begin the application process,
visit this page
.
Registration
Please register and pay online in advance of the program so that we know to expect you. Also, advance registrants will receive important communications with details prior to the program.
Cost
Program Price: 5
Patron Price: 0
Student and Senior Rate: 0
Day Rate: to sliding scale
Weekend Rate (Saturday & Sunday): 0
Generosity Policy Applies. Nobody will be turned away for lack of funds.
Contact
If you have questions or are interested in staffing, please contact the program coordinators:
Jesse Miller: jmill64 [at] gmail.com
Karen Walls:kjenwalls [at] gmail.com
Go to Berkeley's website