Program Details
Introduction to Mindfulness-based Stress Reduction

with Janet Solyntjes
September 28 / 9:30 AM - September 28 / 4:30 PM



If paying the full price is a hardship for you, please see the "pay what you can afford" information below.




This experiential workshop will offer user-friendly techniques for dealing with stress and for cultivating our deepest potential for living a full and satisfying life.



Mindfulness-Based Stress Reduction (MBSR) is a well-recognized approach which has been shown to be effective in reducing stress, depression, and anxiety; enhancing communication and health; fostering courage in difficult situations; and supporting overall well-being.






In this daylong program you will be introduced to the teachings and practices of MBSR in a retreat-style format.




The morning will include an introduction to the mindfulness "tools" of MBSR—body scan, sitting and walking meditation, mindfulness movement–– followed by a session of formal practice. The afternoon will continue with formal practice and will include teachings on how to handle stress differently.




Cost: - 5 (sliding scale)





All proceeds will go to the "Fresh Start" campaign to benefit our center relocation efforts!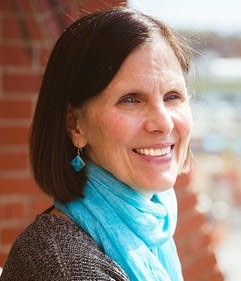 Watch a 16 minute interview with Janet filmed at Shambhala Mountain Center:
Janet Solyntjes, MA, is a Certified MBSR teacher and serves on the faculty of the Center for Mindfulness at the University of Massachusetts. Janet has offered Mindfulness-Based Stress Reduction (MBSR) courses in Colorado since 2000 and has been leading mindfulness meditation retreats in the U.S. and internationally for over 25 years. She is the leader of the annual donothing retreat for entrepreneurs and supports the integration of mindfulness into business settings. Co-founder of the Boulder-based Center for Courageous Living, Janet is committed to promoting the inherent goodness of individuals and groups through a variety of supportive services, programs, and retreats.
---
We wish to strongly encourage you to register for programs when you know or are fairly certain you wish to take the program. Quite often, we are uncertain whether or not there are enough participants registered to enable us to run a program; preparing for a class but not knowing whether or not that class will run puts staff (teachers, coordinators, and aides) in a difficult position. Early registration is appreciated and is of benefit to both staff and fellow participants. Please register for programs no later than 7 days before the program/class begins.
* Pay what you can afford
In order to make our programs accessible to everyone, we have a "pay what you can afford" policy. If the program price is an obstacle for you, please decide what works for you and offer whatever you can. You may write in that amount in the "Notes" when you register online & pay on Friday evening.

For those who can offer more than the program price, we have a "patron price". Your generosity in offering the patron price helps cover the costs for others who are not able to pay the full price.
Go to Fort Collins's website