Program Details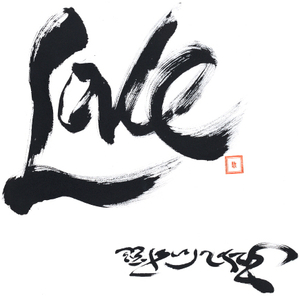 Shambhala Training niveau 1 - De kunst van het mens zijn

with Han de Wit & Flip Kolthoff
December 13 / 7:30 PM - December 15 / 6:00 PM



Het pad van studie en beoefening van Shambhala Training begint met een serie weekenden: Het Hart van Krijgerschap. In deze periode krijgen we gereedschap om een persoonlijke discipline van meditatie-beoefening op te bouwen. We ontdekken hiermee de fundamentele principes van krijgerschap in ons dagelijks leven.




Elk weekend bestaat uit:





lezingen van een leraar, senior-student


geleide instructies


individuele gesprekken met een meditatie-instructeur


uitwisselingsgroepen


perioden van zit- en loopmeditatie


"Hoe is het om je weer mens te voelen?
In de visie van het Shambhala Boeddhisme staat de Fundamentele Goedheid van alle wezens centraal.
Het is niet specifiek religieus of wereldlijk en gaat voorbij aan ons oordeel van goed en kwaad.
Het wil zeggen dat de mensheid ten diepste compleet, goed, en de moeite waard is.
Meditatie en uitwisseling ondersteunen ons pad om weer volledig in contact te zijn met onze menselijkheid en de wereld om ons heen.
Het is de aard van hoe de dingen zijn.
Dit vraagt moed en krijgerschap."
Het is belangrijk om dit weekeinde in zijn geheel te volgen aangezien de combinatie van lezingen, beoefening, contemplaties, meditatiegesprekken, groepsuitwisselingen en gezamenlijke maaltijden onvervangbaar is. Slechts om dringende redenen is het mogelijk om een dagdeel te missen. Mocht dit meer worden zult u verzocht worden het weekeinde op een ander moment in te halen.
Shambhala houdt haar programma's graag toegankelijk voor iedereen. Als je beperkte financiële mogelijkheden hebt, neem dan vóór registratie contact op met de coördinator financiën: [email protected]. We kunnen altijd korting en/of betaling in termijnen afspreken. Jongeren en minima kunnen meedoen tegen gereduceerd tarief. Jongeren en minima zijn scholieren en studenten onder de 25 jaar of mensen levend van een minimum inkomen. Kun je je meer veroorloven? Graag!
Betaling kan contant of op NL43 TRIO 0212 4980 37 aan 'Shambhala Centrum Amsterdam' onder vermelding van de titel van dit programma 'Shambhala Training niveau 1' en je naam. Bij geannuleerde deelname geldt volledige restitutie. Bij afmelding minder dan een week voor aanvang van de cursus brengen we € 15,- in rekening voor reeds gemaakte kosten.
Go to Amsterdam's website