Program Details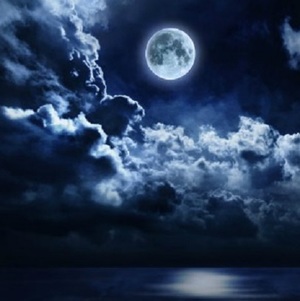 The Sadhana of Kindness Weektun

with Sabine Rolf
October 19 / 9:00 AM - October 27 / 7:00 PM


The Moon of Kindness
Awakening the Moon of Enlightened Society
'The Moon of Kindness' is a transmission retreat for new Sadhana of Kindness, which is about arousing bodhicitta. The essence of the sadhana is transmitted by the moon in our heart radiating kindness into the world.
The Sadhana of Kindness arose in the mind of Sakyong Mipham while on retreat in Nepal in 2015 and was completed in Kalapa Valley in 2017. A sadhana or "means of accomplishment," is a liturgical practice that helps one to accomplish an aim, in this case the cultivation of kindness in our lives and in our society. Sadhana practice includes a visualization and a mantra.
The one week retreat around the Sadhana of Kindness is a deep exploration of the Mahayana from a lens of the Shambhala lineage. Meaning "Great Vehicle", the Mahayana path of Buddhism is known for emphasizing profound compassion and realizing the true nature of reality.
Corresponding with the Way of Shambhala, we enjoy the brilliance of the sun subsequently being cooled by the shimmering moon. This is a perfect maturation of genuine motivation towards creating enlightened society.
This retreat includes experiential exercises as well as practice and teachings. In the spirit of cultivating an open heart, we will explore Shambhala Mahayana practices such as: maitri (loving kindness), tonglen (sending and taking), lojong (slogans), and the newly offered sadhana practice.
Along with this, the Bodhisattva Vow will be offered for those who wish to take it. This is only possible for students who have already taken the refuge vows. If you are interested in taking the bodhisattva vow, please contact Vitalia Stankevych
Programme with Acharya Sabine Rolf will be held in Ukrainian Beskyds from 19 till 27 of October 2019
Prices (€):
| | |
| --- | --- |
| regular | 250 |
| patron | 400 |
| for Eastern Europeans | 215 |
| 1 in room | +200 |
Pre-requisites:
Open to the public; no pre-requisites
Registation is required
Number of places are limited
Місяць Добра
Пробудження місяця просвітленого суспільства
«Місяць Добра» – це ретрит за новою Садханою Добра про розвиток бодхічітти, випромінювання добра із нашого серця у світ.
Садхана Добра постала в розумі Сакйонґа Міпама під час ретриту в Непалі у 2015 році. Садхана – це практика, що допомагає сповнити намір, у нашому випадку – культивувати доброту в нашому житті та суспільстві. Вона містить візуалізації та мантри.
Один тиждень ретриту за Садханою Добра – це глибоке дослідження Махаяни в лінії Шамбали. В буддизмі Махаяна, або «Велика Колісниця», це шлях співчуття й усвідомлення справжньої природи реальності.
Відповідно до Шляху Шамбали, ми насолоджуємося блиском сонця, яке охолоджуємо мерехтливим місяцем. Це бездоганне дозрівання справжньої мотивації для створення просвітленого суспільства.
Ретрит охоплює експериментальні вправи, а також практику і вчення. У дусі культивування відкритого серця ми будемо досліджувати такі практики Шамбали Махаяни, як майтрі (любляча доброта), тонґлен, лоджонґ і, звісно, нову садхану.
На ретриті буде змога прийняти Обітницю Бодхісаттви (для тих, хто вже отримав притулок). Якщо бажаєте прийняти обітницю, сконтактуйтесь. Будь ласка, з Віталією Станкевич
Де: с. Росохи, Старосамбірського р-ну Львівської області (мапа)
Вартість (грн):
| | |
| --- | --- |
| повна | 6400 |
| для ранніх пташок (до 10 серпня) | 5800 |
| до 1 жовтня | 6100 |
| передоплата | 2000 |
Координатори: Юрій +380 63 07 61 109 , Віталія +380 93 69 07 288
Go to Lviv's website