Program Details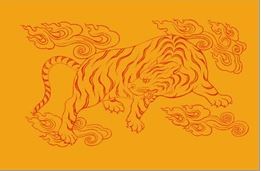 Sacred Path Series: Meek & Perky

with Brett Ferrigan
November 15 / 6:30 PM - November 17 / 5:00 PM



Training in the four dignities, Meek, Perky, Outrageous & Inscrutable, we mature as warriors, widening our sphere of benevolent engagement in the world with humility, nobility, vision, upliftedness, and delight.




Meek

, the first of the four dignities, is a study of the grounded, humble and gentle beginning stages of a warrior's journey. Here one trains to overcome arrogance -- the primary obstacle to learning.

Perky, the second of the four dignities, focuses on cultivating sharp, vibrant and uplifted energy through natural discipline. Overcoming the trap of doubt, the warrior of Perky is able to accomplish his or her activities with a sense of nobility and ease.




Prerequisite: Sacred Path: Drala




Pricing




Member Price: 0




Non-member: 5




Early Bird: 0 members/5 non-members (Must register online by October 25)





Class size is limited. You must pre-register. There is a cost savings if you pre-register online 3 weeks in advance. Payment may be made at a later date.




This class will take place at Gainesville Shambhala, 1899 NE 23rd Ave., Gainesville, FL 32609.




No one is turned away from a program for lack of funds. Contact Jan Snyder, our Group Coordinator, for information about our Generosity Policy.
Go to Gainesville's website