Program Details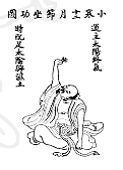 Taoist Qigong Level 4

with David Stone
October 5 / 8:30 AM - October 6 / 6:00 PM



Prerequisite: Taoist Qigong Level 3, as taught by the lineage transmitted by Dr. Eva Wong




In Level 4, students will learn:




-The Tiger and Dragon postures from the Wudang Shan lineage of Five Internal Animals Training (tiger, dragon, leopard, snake, and crane forms). The Tiger form builds bone strength, and the Dragon form trains the union of spirit and body. In addition, by immersing themselves in the spirit of these animals, participants will eventually come to embody the patience of the crouching tiger stalking its prey and the playfulness of the dragon frolicking in the sky.




-Part 2 of the Immortals' Guide to Self-massage and Breath regulation. This system combines self-massage and breath control to facilitate the conservation and circulation of internal energy.




- Part 2 of Chen Xiyi's Red Phoenix Calisthenics System. This system combines tendon-changing, calisthenics, self-massage, and breath regulation.




-The last two postures of Zhangzhuan (Standing Qigong).



---
About the Teacher:
David Stone has been studying and practicing Taoist qigong under the guidance of Dr. Eva Wong, who is a 19th generation carrier of the Xiantianwujimen (Primordial Limitless Gate School) lineage, since 2006. Dr. Wong has authorized David as an instructor in the lineage's graduated program of qigong training. He is also a meditation instructor and shastri (senior teacher) in the Shambhala buddhist lineage. Mr. Stone studied with master Five Element acupuncturist Dr. J.R. Worsley and has practiced acupuncture in that tradition since 1995, currently in Chicagoland.
---
Tuition Policy: All Taoist Qigong retreats are excluded from Shambhala Chicago's generosity policy. Qigong students who are repeating the level may receive a 25% discount (pay 0 instead of 0). Pay the deposit of 0 and plan to pay the remainder when you attend. Please note you are repeating in the comments section when registering.
Go to Chicago's website