Program Details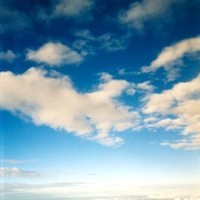 Open Sky, Level V - Shambhala training

with Loretta Geuenich
October 18 / 6:30 PM - October 20 / 5:00 PM



Level V: Open Sky




In this level, we continue to expand our awareness, finding the open clear sky of mind – a delightful source of wisdom and uplifted energy. As our awareness is sharpened, and through trusting our nature, we can let go into the present moment.




In the programme: walking and sitting meditation, talks, one-on-one meditation check-ins, group discussions.




Our teacher is Shastri Loretta Geuenich, who lives in Adelaide and is the first resident Australian to become a senior Shambhala teacher.




Prerequisite: Shambhala Level IV. This programme completes the first series of Shambhala Training levels.




Shambhala Training




Developed by Chogyam Trungpa in 1976, Shambhala Training offers teachings based on the vision that every human being has a natural source of innate wakefulness that we can discover, cultivate and express in our life.




This path is open to anyone seeking to develop gentleness and strength through meditation. Shambhala Training is a series of contemplative workshops suited for both beginning and experienced meditators. The simple and profound technique of mindfulness and awareness that is used can benefit people of any spiritual tradition and way of life.




Meditation practice helps us to examine our states of mind without trying to change them. This practice encourages openness to oneself and what's around us. It transforms the way we habitually see our life and our world. Our old habits and patterns become more transparent, leaving room for a more direct appreciation of situations.




The "Heart of Warriorship" consists of five weekend programmes that include meditation training and practice, talks by senior instructors, personal interviews and group discussions.




Levels I-V provide a strong foundation in mindfulness-awareness meditation practice, emphasizing the development of genuineness, confidence, humour, and dignity within the complexity of daily life.




Practical Information




This programme is non-residential and starts on the evening of Friday 18th October running from 6.30pm-8.30pm; Saturday 19th October 8.30am for tea and coffee and 9am start finishing at 6pm and Sunday 20 October from 9am to 5pm ending after a celebratory tea break.




Program location: The Library, Siteworks, 33 Saxon Street, Brunswick, Vic 3056




Prices for the program (tea, coffee and tea break snacks included). Lunches - bring your own or there are plenty of places to eat close by.




Regular price: 0
Concession price (full time students, pension, healthcare cards or low income): 5
For those repeating Level 5: 50% off the regular price ( or ).





The Melbourne Shambhala group also has a generosity policy which means if the cost of the weekend program is a barrier to you attending please discuss with the program Coordinator what is affordable.




Registration and online payment: proceed to online registration and pay by Electronic Transfer through your bank. Please put your name and Lvl 5 in the payment information.




About our teacher




Loretta has been involved with Shambhala since 2001, authorized as a teacher in 2013, and asked to be a Shastri in 2015. Her role as a Shastri is to support and help develop the local practice and education situation. She currently works at the South Australian Department of Human Services, in the area of Community Research and Evaluation Capacity Building, and has just completed post-graduate education research exploring what a 21st Century Higher Education needs and what Contemplative Higher Education has to offer in terms of strengthening ethical and social response-ability.






Go to Melbourne's website