Program Details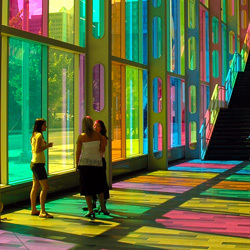 Basic Goodness I: Who Am I?

with Robert Gailey & Kathryn Heckman
September 19 / 7:00 PM - October 24 / 9:00 PM



This course offers a six-session journey around the question "Who Am I?" and includes meditation instruction, discussion groups, talks, and question and answer sessions.




We will explore the Buddhist teachings on basic goodness, selflessness, the arising of ego and the five skandhas, cocoon, buddha nature, and the confidence of warriorship. We will practice contemplative investigations of the self based upon the four Foundations of Mindfulness.




Meditation practice, in particular Shambhala Mediation, is introduced as a way to contact and express Basic Goodness. With this practice and traditional Buddhist teachings, we can understand how our sense of self arises moment by moment.




No Pre-requisites, open to all.




Readings for this class are from two books by Chogyam Trungpa: The Sanity We are Born With and Shambhala: Sacred Path of the Warrior




----




Generosity policy applies, please inquire before the program.
Go to Halifax's website