Program Details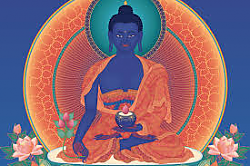 PoC Meditation Group

September 20 / 7:00 PM - September 20 / 8:30 PM



The PoC Meditation Group welcomes anyone who identifies as a person of color and is interested in meditation, mindfulness, and building community. Our goal is to utilize the practice of meditation and wisdom within Dharma teachings to awaken our true nature. We collectively learn to skillfully work with whatever challenges life presents and be of benefit to ourselves, each other and society.




Meetings begin with a brief sitting practice. After that, we explore a host of topics including Buddhist teachings, radical dharma, and contemplations on the joys and struggles of everyday life.




Please join us at the Austin Shambhala Center on the third Friday evening of each month.
Go to Austin's website