Program Details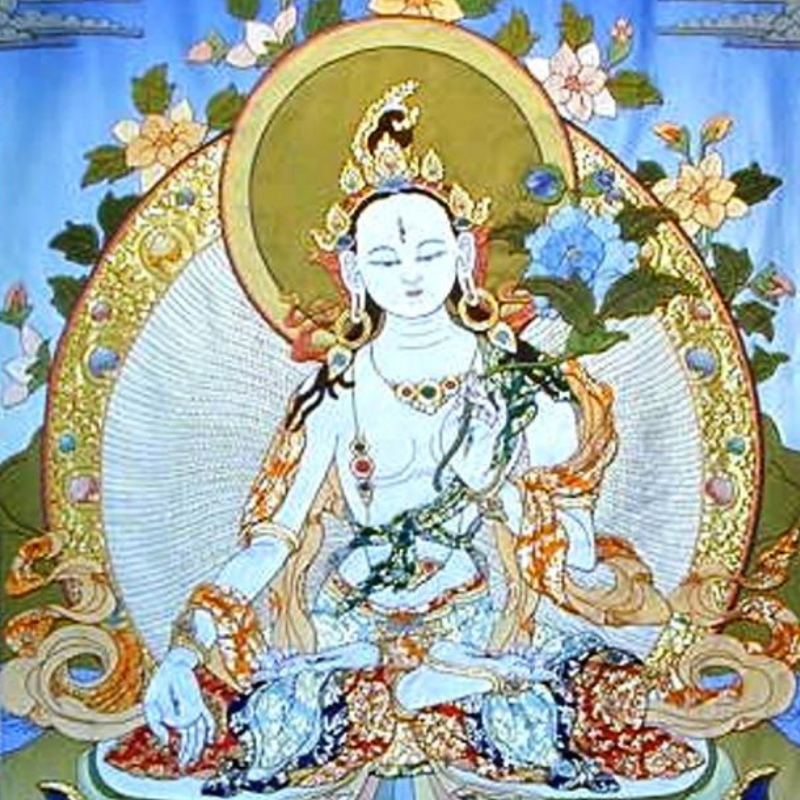 White Tara: A Soothing Practice for Difficult Times

with Marita McLaughlin
October 12 / 9:00 AM - October 12 / 5:00 PM



This day-long retreat introduces the short daily practice of White Tara, one of the most famous bodhisattvas of compassion in Tibetan Buddhism. Emanated from the tears of the compassionate Avalokiteshvara, peaceful White Tara is said to witness the suffering of beings through her seven eyes, and she soothes their fear, calms their anguish, heals their suffering—both individual and communal—and extends their lives. This is a lineage practice particularly relied upon in times of domestic and community turmoil and disharmony, and when personal or family health is threatened.




White Tara practices have long been popular in Kagyu and Nyingma communities; this particular short practice was composed years ago by Sakyong Mipham to soothe illness, disharmony, and suffering in the Shambhala community. The lung (reading transmission) will be provided, and this retreat day will be comprised of practice sessions and talks on compassion practice and the tradition of White Tara.




9:00am Registration
9:30am Program begins




Prerequisite: This course is open to practitioners who have a grounding in mindfulness meditation (at least one year) and who are ready to commit to a compassion practice.




*We will be using the White Tara practice by Sakyong Mipham Rinpoche. If you have a copy of this practice, please bring it with you. We will have copies available. We will be placing a group order for copies of this practice at the end of the program.




Teacher's Bio: Marita McLaughlin has been a student of Shambhala Buddhism for more than 40 years, studying with Chogyam Trungpa Rinpoche and Sakyong Mipham Rinpoche. Well acquainted with heartache and disappointment, White Tara practice brings her great comfort. As an Integrative Psychotherapist and Licensed Clinical Professional Counselor, she supports and assists individuals and couples as they mindfully discover their own wisdom.
Go to Chicago's website