Program Details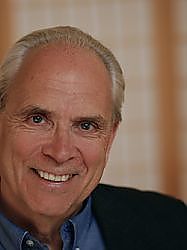 Songs of Experience: Oral Instructions to Awaken the Student Simply and Directly

with Richard John
October 26 / 8:30 AM - October 27 / 5:00 PM




This program has reached maximum enrollment and registration is currently closed, but you're welcome to put your name on the waiting list (please see below).





In this weekend program, participants will explore one of three songs of realization recently translated and published in a booklet titled "Songs of Experience". This song of realization, called Don't Wander!, was written by Chögyam Trungpa at Surmang monastery, before he escaped from Tibet at the age of nineteen. A profound and pithy guide to the Buddhist path in only five lines, it arose from his early experience as a master of dzogchen and mahamudra. It is also a Mahayana teaching, emphasizing some of the slogans of Lojong--mind training. The song is from The Collected Tibetan Works of Chögyam Trungpa, teachings gathered over a twenty year period from hiding places in Tibet by the Vidyadhara's nephew, Karma Senge, and translated by the Nalanda Translation Committee in 2018. Participants will receive the booklet, "Songs of Experience", as part of their registration fee.




This weekend retreat will include commentaries that link the text to basic Buddhist teachings such as the Four Reminders, meditation sessions that illuminate the lines of the text using shamatha, mahamudra, and tonglen, and ending each day with circle conversations.




All students are welcome, new and senior, who wish to deepen their understanding and practice of meditation on the Buddhist path.





Heart Gifts




It is customary to offer a monetary Heart Gift to the teacher. Acharyas receive no salary or benefits, and depend upon this income in order to teach for a living. This is completely voluntary according to your inspiration, and there is no suggested amount--any amount is appreciated.




About the Teacher:




An early student of Chogyam Trungpa Rinpoche, Richard was appointed an acharya by Sakyong Mipham Rinpoche. For many years he has taught Shambhala Buddhist programs in North America, New Zealand, Australia, Mexico and Chile. After careers as a designer and a management consultant, he served as director of the Halifax Shambhala Centre. He completed the first three-year group retreat at Gampo Abbey, and he now teaches full time. Richard and his wife Liz reside in Halifax, Nova Scotia.




Prerequisites: None.




Location: Seattle Shambhala Center, 3107 E Harrison St, Seattle.




Contact? For more information please contact Sydney Munger at [email protected].





This program has reached maximum enrollment and registration is currently closed, but you're welcome to put your name on the waiting list by contacting us at [email protected]. If a space opens up we'll contact you, and you can register at that time. Or if you already registered but without paying, you can re-register in order to pay. But please don't register otherwise. Thanks!
Go to Seattle's website