Program Details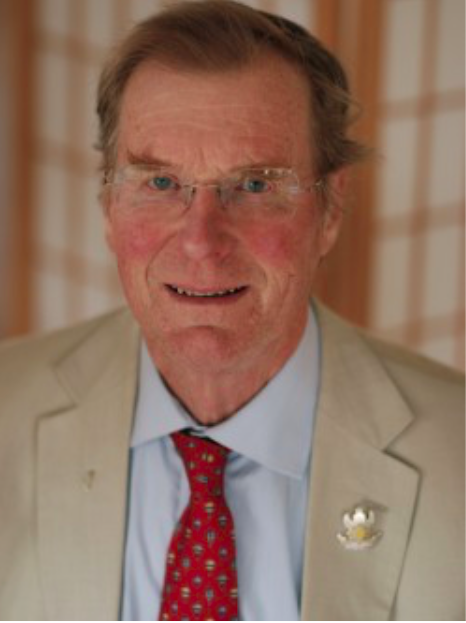 The treasure of life: Bodhicitta as the path to a good society

with David Hope
December 28 / 2:00 PM - January 4 / 9:00 PM



english description below




Erlebe und erforsche dein gutes Herz und das Herz der Gesellschaft in dieser Woche der Meditation, des Austauschs und der freundlichen Gemeinschaft. Es ist auch möglich, eine halbe Woche lang teilzunehmen.




Es wird täglich Vorträge über die buddhistischen Lehren des Mahayana-Buddhismus geben: Bodhicitta, erwachtes Herz. Dies ist unsere wertvollste menschliche Eigenschaft und steht in engem Zusammenhang mit dem Shambhala-Konzept der grundlegenden Güte. Wir werden Shamatha-Meditation praktizieren, die Bodhicitta-Praktiken der liebenden Freundlichkeit und des Mitgefühls, und das Shambhala-Sadhana, das uns mit der grundlegenden Güte von uns selbst und der Gesellschaft verbindet.




Es gibt auch Platz für andere Praktiken, wenn gewünscht (Shambhala Sadhana, Ngöndro, Werma, Vajrayogini etc.) - bitte bei der Anmeldung vermerken.




Wir beginnen am Samstag, den 28. Dezember um 14.00 Uhr mit Einführungen und einem Eröffnungsvortrag von Acharya David Hope. Das tägliche Training findet von 9.30 - 18.30 Uhr statt, mit einer Mittagspause von 12.30 - 14.30 Uhr. Wir werden mit einem Shambhala Sadhana Fest am Sa 4. Januar enden.




Alle Vorträge werden auf Englisch gehalten und auf Wunsch ins Deutsche übersetzt. Diskussionsgruppen und Meditationsinterviews werden in deutscher Sprache angeboten.




Optional: Am 4. Jänner wird ein Bodhisattva-Gelübde Zeremonie geben für die die Zuflucht schon genommen haben.




Lehrer: David Hope ist langjähriger Shambhala-Lehrer und hat uns schon bei einigen Seminaren mit seinem Britischen Humor und sein Gleichmut erfreut.





The treasure of life: Bodhicitta as the path to a good society:




Erster Teil (28.-31.12.2019): € 190,- (Frühbucherpreis: € 160,-)
Zweiter Teil (01.-04.01.2020): € 190.- (Frühbucherpreis € 160,-)
Gesamtprogramm 28.12.2019-04.01.2020: € 340.- (Frühbucherpreis: € 300.-)
Einzeltage: jeweils € 60.- (Frühbucherpreis: € 50.-)





(alle Frühbucherpreise bei Einzahlung bis zum 30. November 2019)




Informationen/Übernachtungsmöglichkeiten: Joanna Francis



---
Experience and explore your good heart and the heart of society in this week of meditation, exchange and friendly community. Take time to let go of the old year and enter 2020 refreshed and relaxed. It is also possible to attend for half the week.

There will be daily talks on the Mahayana Buddhist teachings of bodhicitta, awakened heart. This is our most precious human quality and is closely related to the Shambhala notion of basic goodness. We will practice Shamatha meditation, the bodhicitta practices of loving kindness and compassion, and the Shambhala Sadhana which connects us to the basic goodness of ourselves and of society.
There is also space for people to do other practices if desired (Shambhala Sadhana, Ngöndro, Werma, Vajrayogini etc ) - please make a note in your registration.
We begin on Saturday 28. December at 14.00 with introductions and an opening talk by Acharya David Hope. Daily practice will be from 9.30 - 18.30, with a lunchbreak from 12.30 - 14.30. We will end with a Shambhala Sadhana feast on Sat 4th January.
All talks will be in English with translation into German if requested. Discussion groups and meditation interviews will be offered in both English and German.
On January 4th there will be a Bodhissattva Vow ceremony for those who have already taken Refuge and would like to take this deeper commitment in the Buddhist path.
Teacher: David Hope is an experienced Shambhala teacher who brings a cheerful approach and good humour to his teachings.

The treasure of life: Bodhicitta as the path to a good society:
First Part (28.-31.12.2019): € 190,- (early bird: € 160,-)
Second Part (01.-04.01.2020): € 190.- (early bird € 160,-)
Complete program 28.12.2019-04.01.2020: € 340.- (early bird: € 300.-)
Single days: each € 60.- (early bird: € 50.-)

(early bird until 30th of November 2019)
For accommondation please contact Joanna Francis. There will be opportunities to sleep at the center.
Informationen: Joanna Francis
Go to Vienna's website