Program Details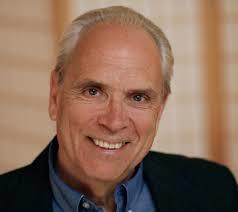 8 Day Mahamudra Retreat

with Richard John
January 31 / 7:00 PM - February 8 / 5:30 PM





It is absolutely essential as the beginning of the 8-day retreat! that people attend the Chariot of Mahamudra retreat prior to the start of this week of practice. Please pay the reduced price, for the Chariot of Mahamudra program if you are attending the Mahamudra retreat weekend.






Mahamudra, the "great seal," is among the most profound streams of teaching and practice of Vajrayana Buddhism. Revered as a powerful support for all other tantric practices, it is also extremely simple and direct, focused on recognizing and gaining confidence in the nature of mind through direct experience.

This year the practice text will be Pointing Out the Dharmakaya, the classic liturgy by Wangchuk Dorje, the Ninth Karmapa. We will practice pith instructions by Yeshe Tsogyal, Lodro Thaye, Paltrul Rinpoche, Rangjung Dorje, and other masters of mahamudra and dzokchen, and make reference to the Ashe Mahamudra text by Sakyong Mipham Rinpoche, which connects mahamudra to the Ashe and the Four Dignities.

The Retreat will be mostly silent, with times for circle conversation. Each day will include the physical practices of Lujong, Shamatha Yoga, and Lungtse. We will include the Stroke of Ashe, and there will be two sessions for Scorpion Seal practitioners to do the "morning practices" from SSA.

Prerequisites;

Restricted to tantrikas, those who have received pointing out transmission from a Rinpoche of the Shambhala, Kagyu or Nyingma lineages."




Acharya Richard John

A longtime student of both the Vidyadhara and the Sakyong, Acharya John has for many years taught Shambhala Buddhist programs throughout North America. He completed the first three-year group retreat at Gampo Abbey, and leads annual 10-Day Mahamudra Retreats at DDL, Karme Choling, SMC and Casa Werma. Richard and his wife Liz live in Halifax.

Heart Giftt - It is customary to offer a monetary Heart Gift to the teacher. Acharyas receive no salary or benefits, and depend upon this income in order to teach for a living. This is completely voluntary according to your inspiration, and there is no suggested amount--any amount is appreciated.






Go to Victoria's website