Program Details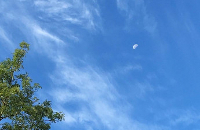 Joy In Everyday Life

with Merlin Cox
November 19 / 7:15 PM - December 17 / 9:30 PM



About Joy in Everyday Life




When we're low on energy and inspiration, our lives can feel like a race to the bottom. To compensate, we often find ourselves running to the very habits that drain us.




This 5-week course shows us that, while the challenges of our cycles are always arising, when we nourish ourselves with simple enjoyment of ourselves, others, and the world around us, our lives take on a refreshing, ordinary joyfulness.




By letting go of the struggle to be something "better," we can make space for our inherently intelligent, compassionate, and strong nature to flourish.




Details on Joy in Everyday Life




In these classes, we deepen our practice of mindfulness meditation as well as bringing a greater sense of awareness into our practice. The course also introduces the Buddhist teachings and practices of compassion and loving-kindness. The five class course offers instruction on the following topics:




Class 1: Introducing Joy




Class 2: Awakening the Heart




Class 3: Escaping the Trap of Doubt




Class 4: Compassion to self and others




Class 5: Celebrating the journey




Who is it For?




This course is for anyone who has already received some training in meditation (for example by completing our Contentment in Everyday Life course, Shambhala Level 1 weekend, an 8-week MBSR course, or training with another Buddhist organisation).




What is involved?





Mindfulness and Awareness Meditation Practice


Talks on the key themes


Guided instruction on contemplation practices to develop compassion and wellbeing


Open discussion activities


One-to-one meditation interviews by request



The primary source is The Places That Scare You: A Guide to Fearlessness in Difficult Times by Pema Chödrön
About the Way of Shambhala

Joy in Everyday Life is the third course in the Everyday Life series, part of the Way of Shambhala, a complete path of weekly classes and weekend retreats that provides a comprehensive overview of mindfulness and contemplative meditation techniques. The evening courses do not all have to be taken in order, so anyone with basic meditation training is welcome (see above).
The Way of Shambhala presents profound, simple, and incredibly relevant teachings on how we can bring our meditation practice into every facet of daily life
Payment Terms and Conditions
The early bird fee of £95 is available until the 5th November, after which the fee will be £110. A concession fee of £70 is available for those earning below £17,000 per annum and a concession fee of £60 is available for those earning below £12,000 Please contact [email protected] to apply for a concession.
Please register and pay in full on registration. Cancellation up to 1 week before the programme will receive a full refund, after that there will be a £20 fee charged for cancellation up until the start date of the programme after which no refund is granted.
Additional Information
Timings: Arrival 7.15pm, start 7:30pm, finish 9:30pm
We will serve some light refreshments at the end of each evening, we hope you can join us.
For further information please email: [email protected].
Go to London's website