Program Details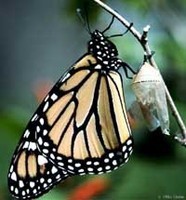 Birth of the Warrior (Shambhala Training Level II)

with Jim Drescher & Janice Glowski
October 4 / 7:00 PM - October 6 / 5:00 PM



Meditation practice allows us to observe how we create a cocoon of habits to mask our fear. We begin to appreciate that there is no fundamental obstacle to experiencing basic goodness.




Birth of the Warrior, the second weekend of the Way of Shambhala series, intensifies the discipline of meditation practice, enabling participants to work with obstacles that may have arisen as meditation practice develops. We also explore how habitual ways of thinking and experiencing obscure the raw brilliance of the world we live in and our own genuineness and tenderness. Finally, we learn how to work with the fear that occurs when we move forward out of these habitual patterns.




The program includes meditation instruction, talks by the Director, group discussions, guided contemplative practice, and individualized instruction.




Pre-requisite: The Art of Being Human: Shambhala Training Level I




Generosity Policy
We have a generosity policy to make our offerings available to all who wish to participate. If the program price is an obstacle for you, consider what works for your current situation and offer what you can.




For those who can offer more than the program price, we have a "Patron Price." Your generosity in offering the patron price helps cover the costs for others who are not able to pay the full price. Thank you!




Shambhala training is free for individuals ages 12-20.






Go to Columbus's website