Program Details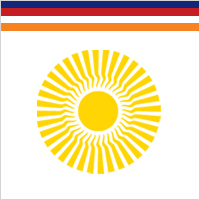 Shambhala Guide Training

with Marcia Henry-Fink & Marilyn Moore & Joel Wachbrit
February 6 / 8:30 AM - February 9 / 6:00 PM



The Shambhala Meditation Center of Los Angeles and Shambhala International are pleased to offer a training program for students who have a strong personal meditation practice and feel inspired and ready to help others on their meditative journeys. By completing this training, you prepare yourself to begin a practice of listening to, encouraging and supporting new practitioners on their paths.

Role of Shambhala Guide

The role of the Shambhala Guide is to be a resource, guide, friend, and host to newcomers within the context of Shambhala Center educational programs and events. One important aspect of this is to offer one-on-one meditation instruction to newcomers. However, the emphasis is on meeting newcomers as they enter Shambhala, and offering them guidance and instruction according to their particular aspiration and needs.

Shambhala Guides are authorized to give initial meditation instruction and engage in one follow-up meeting with a student to review the practice. They also are authorized to give group instruction when needed. In fact, one of the outcomes of having people in this role at a center would be to be able to provide individual initial instruction to newcomers. During the second meeting, the Shambhala Guide typically offers to refer the student to a Shambhala Path Meditation Instructor (SPMI) if the person wants further guidance related to meditation. The Shambhala Guide also offers to be available as an ongoing practice friend and resource for the new student.

Prerequisites


Completion of Shambhala Training Levels I-V


Completion of the In Everyday Life courses


Completion of Unconditional Confidence: Rigden weekend


Having taken the Shambhala Vow


Completion of a weekthün


Strong daily meditation practice


Active membership in a Shambhala Center (exceptions may be made for individuals who do not live near a center)


Skills Covered in the Training


Giving initial meditation instruction


Communicating skillfully on: our lineages, culture, iconography, shrines, chants, ceremonies, and an overview of all of our training paths


Engaging, listening, speaking from the heart


Understanding the precise, open and beyond meditation practices as taught in Shambhala Training


Leading discussion groups


The Shambhala Guide training can be a step towards becoming a Shambhala Path Meditation Instructor (SPMI). However, students authorized as Shambhala Guides certainly may serve and deepen in this role without going on to attend SPMI training. There are further prerequisites to complete for those who are interested in becoming authorized as SPMIs.
The Training Program
The training will take place over four days - February 6 - 9, 2020. Participation in the training does not guarantee authorization as a Shambhala Guide. Students who are authorized will take the Shambhala Guide Oath and will be expected to engage as a Shambhala Guide at their local center.
Prior to the in-person training, participants will be expected to engage in specified study and practice and to complete two online courses that offer important content in support of the training. There is a separate modest fee for these courses (for which discounts also are available).
Application Process

Applicants must submit an application and arrange for two recommendations to be submitted. One recommendation must be from an experienced Shambhala Educator (Way of Shambhala teacher or SPMI) who agrees to mentor the applicant for at least one year following completion of the training. All three documents (application and both recommendations) must be submitted by Monday, October 7, 2019. The application deadline is firm, since those accepted will need time to do a good deal of preparatory study and practice prior to the in-person training. The sooner one applies and is accepted, the more time one will have to engage in this preparatory study and practice. Early application also is encouraged since the training is limited to 25 participants.
To request the Application and Recommendation materials, email [email protected]. Please write "Shambhala Guide Training 2020" in your subject line. Thank you.

Please do not register for Shambhala Guide Training until you receive an Acceptance Letter.
Questions
Please direct any questions you may have to the instructors at [email protected].
Go to Los Angeles's website