Program Details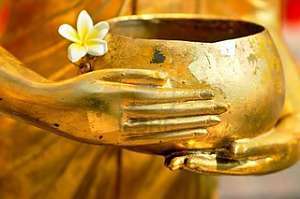 Basic Goodness 2: How Can I Help?

with Mary Campbell
March 2 / 7:00 PM - April 6 / 9:00 PM



This course asks the question, "How can I help?" and explores our relationships with others and an aspiration to help our world. We ask what enlightened society may be. The course focuses on transforming four aspects of society: family life (household), professional life, entertainment, and economy. We learn the traditional compassion practice of "sending and taking" (tonglen).
Go to Halifax's website