Program Details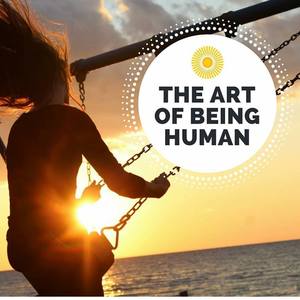 "The Art of Being Human" - First Shambhala Weekend Retreat

with Rayna Jacobson
November 16 / 8:30 AM - November 17 / 1:30 PM



Bring your meditation into a supportive environment with a longer sitting opportunity.




A day-and-a-half meditation experience with teachings from the Shambhala tradition. Q & A and discussion.




Make meditation a part of your daily life.






IMPORTANT: REGISTRATION DEADLINE is Monday, November 11th!




Register with a friend and get two-for-one price!




(Yellow registration button is at the end of this description.)



Invite a buddy to join you in "The Art of Being Human" weekend. Registration is . If two register together, both can attend for the individual registration fee.

If you are bringing a "buddy", BOTH of you should register at the same time on the website. In the "comment box" on the registration page, each will write the other buddy's name, but only ONE of you needs to pay. Select the price for this.
The "Patron" price of 0 is available for those who are able to and wish to contribute to the costs of supporting our volunteer Center. It also helps individuals who are unable to pay the full program price.

The Shambhala teachings proclaim the view that, at the core, human beings are fundamentally good. By training in meditation, we learn to connect with our basic worthiness, slow down, and relax to the freshness of the present moment, no matter what that moment may bring.
The benefits of learning to sit down with ourselves with gentleness and curiosity ripple out into the world. This 1 1/2-day retreat will be an opportunity to explore the Shambhala teachings through the direct experience of meditation in community. Visiting teacher artist Rayna Jacobson will lead the weekend. This intimate meditation "mini-retreat" offers meditation support and instruction, and presents the view that human beings are fundamentally awake.
It is open to all.
"The Art of Being Human" is the first weekend retreat in The Way of Shambhala, a profound path of training in authentic meditation practices and wisdom teachings.
This weekend retreat is offered for those looking to begin Shambhala Training and/or new and returning meditators looking for a venue to explore and deepen mindfulness-awareness meditation. Practitioners at all levels are welcome to join us to revisit the teachings on Basic Goodness and to celebrate the connections that weave us together.
Through the practice of sitting and walking meditation, we will remember our natural confidence and relax to the freshness of the present moment.

With the guidance of senior teacher Rayna Jacobson from Portland, you will discover that awakening is not about escaping from the world we live in, but instead is about bringing a mindset of wakefulness to every aspect of our lives: work, play, relationships, and more. It all begins with giving ourselves the opportunity to reconnect with our true human existence—the experience of our five senses, the feeling of emotions in our body, and the awareness of thoughts in our minds.
During this weekend, meditation instruction and informative talks will provide you with tools to help bring a mindfulness meditation practice into your daily life.
Shambhala Training Weekend I Includes:



Guided meditation practice




Mindfulness meditation talks




Optional one-on-one meditation instruction



Lunch on Saturday




Concluding Sunday reception



About Shambhala Training
Prerequisites:
NO pre-requisites! - Everyone is welcome.
Note: Although this weekend retreat is a standalone workshop, it is also a "gateway" class to the Shambhala path and a pre-requisite to further Way of Shambhala teachings. It would be required before being able to participate in Level II weekend retreat.

About the Way of Shambhala Training Series
This program does count toward the Way of Shambhala requirements. Shambhala Training offers a structured path of meditation and emotional intelligence education. It is rooted in the ancient wisdom of the Shambhala tradition and created specifically for the challenges of modern, everyday existence.
The Shambhala Training path consists of weekly classes and weekend retreats suitable for both beginning and experienced meditators. It is open to people of any spiritual tradition.
This comprehensive overview of mindfulness meditation and contemplative living practices presents the view that when we foster a more awake relationship with ourselves and we are creating a more awake and compassionate world.
This weekend is a standalone workshop, sufficient unto itself, and requires no further commitment. Should you wish to continue further, Shambhala training is a series of contemplative workshops, suited for both beginning and experienced meditators. The simple and profound technique of mindfulness and awareness is the basis of a secular path of meditation, which can benefit people of any spiritual tradition and way of life. Shambhala Training is the study and practice of Shambhala warriorship, the tradition of human bravery and leadership. This path shows how to take the challenges of daily life into our modern society as opportunities for both contemplative practice and social action.
The Way of Shambhala path offers a vision of how meditation can impact our daily lives, and from there, how the sanity of meditation practice can expand to impact our community and our whole society. Please click here for a full description of the Way of Shambhala.
Location
Bellingham Shambhala Center, 2825 Meridian Street, Bellingham, WA 98225.
Cost
Program Price: (single registrant, or price for 2 if registered together)
Patron Price: 0 (voluntary, please see explanation above)
Registration
Please register and pay in advance of the program to let us know your commitment. This will help us to plan and expedite our registration process on Saturday morning arrival.
Testimonials from previous Shambhala Training Weekends:
"What a profound weekend; perspective shifting." - Andy, 37
"It feels like everything has changed, even though my life is exactly the same as it was on Friday." - Sarah, 32
"I had been meaning to take this for a long time. It was a much deeper experience than just coming to the weekly talks. I have a new appreciation for retreats." - Robert, 51
"It changed my life." - David
"The introductory Shambhala teachings never get stale--they grow in depth and brilliance even after years of meditation experience. Each time I meet them, there are wonderful new insights!" Anonymous, 66.
Go to Bellingham's website