Program Details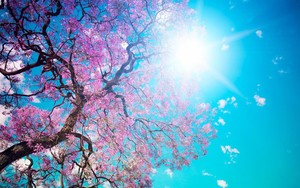 Poziom 1 Treningu Shambhali/ Shambhala Training Level I

with Fleet Maull
November 8 / 7:00 PM - November 10 / 7:00 PM



Poziom 1 Treningu Szambali - "Sztuka bycia człowiekiem"




PROGRAMME TAUGHT IN ENGLISH WITH POLISH TRANSLATION




Program jest pierwszym z cyklu pięciu podstawowych treningów na ścieżce Szambali. To weekendowy warsztat medytacji siamatha (spokojnego spoczywania), opartej na praktyce uważności i świadomości.
Ta prosta, a jednocześnie głęboka i wymagająca technika, pozwala nam zatrzymać się, przyjrzeć się swojemu umysłowi i zaprzyjaznić z samym sobą. Wskutek tej praktyki doświadczamy przebłysków otwartości, zaufania do siebie, łagodności – bezwarunkowego dobra, leżącego u podstaw naszej egzystencji.
Trening ma charakter świecki i jest otwarty dla wszystkich, skierowany jest zwłaszcza do osób początkujących. Składa się z instrukcji do medytacji, sesji medytacyjnych, wykładów, rozmów z instruktorami medytacji oraz dyskusji.



Nauczyciel: Acharya Fleet Maull
Wieloletni bliski uczeń Czogjama Trungpy i Sakjonga Miphama Rinpocze, związany z Shambhalą od lat 70-tych, studiował psychologię kontemplatywną, psychoterapię transpersonalną, założyciel i dyrektor organizacji wspierających resocjalizację więźniów. Sensei w tradycji Zen Peacemaker, organizator i uczestnik odosobnień Bearing Witness w byłym niemieckim nazistowskim obozie koncentracyjnym i zagłady Auschwitz-Birkenau. Konsultant i trener biznesowy, wykładowca na Uniwersytecie Naropy.
Ramowy program:
piątek - wieczorny wykład 19:00
sobota-niedziela - 9:00-18:00 z przerwą obiadową 12:30-14:00
Koszt: 320zł, Early bird 280zł (do 25 pazdziernika), osoby powtarzające 150zł
Potwierdzeniem udziału jest wpłata bezzwrotnej zaliczki w wysokości 50 zł na konto:
Shambhala Kraków
Alior Bank S.A. O/Kraków
98 2490 0005 0000 4500 8581 0440
Po ukończeniu weekendu istnieje możliwość kontynuowania Treningu Shambali i uczestniczenia w kolejnych jego poziomach. Poziom 2 Treningu Shambali "Narodziny wojownika" odbędzie się na początko 2020 roku.
W wyjątkowych przypadkach istnieje możliwość obniżenia ceny programu lub rozłożenia opłaty na raty.
Kontakt: [email protected]
oraz 505898303
Zapraszamy i do zobaczenia!
Go to Krakow's website