Program Details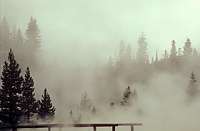 Awakening the Heart: The Path of the Bodhisattva Warrior

with Susan Chapman
October 22 / 6:30 PM - November 26 / 9:00 PM



The Four Limitless Ones:
May all sentient beings enjoy happiness and the root of happiness.
May we be free from suffering and the root of suffering.
May we not be separated from the great happiness devoid of suffering.
May we dwell in the great equanimity free from passion, aggression, and prejudice.




This is the first six-week course in a four-part series that offers a comprehensive introduction to the teachings and practices of Mahayana Buddhism. Our focus is on cultivating the 'Four Limitless Ones' (shown above), equanimity, loving kindness, compassion and sympathetic joy, along with the ongoing practice of shamatha-vipashyana, meditation and tonglen, training to exchange self for other. Each class includes a practice session, talk, discussion, and supported home-study with selected readings.




The course draws on recorded talks by six Shambhala Acharyas (senior teachers), including Pema Chodron. Acharya Susan Chapman will be present to guide and support participants' practice, study, and discussion, throughout this course.






Pre requisite: You should have received meditation instruction at a Shambhala Centre. Instruction is offered at the Vancouver Shambhala Centre every Wednesday Open House (7:00p.m.) and every Sunday morning (9:30 a.m.)




Everyone is welcome!




Cost: 0 for six classes or per drop-in class.
Go to Vancouver's website