Program Details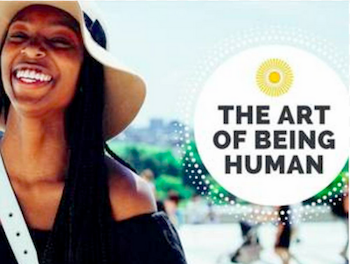 Shambhala Training Level 1: The Art of Being Human

with Emily Bower
October 5 / 9:00 AM - October 6 / 5:30 PM



In this time of great confusion and doubt, the Shambhala teachings present the view that human beings, at the core, are fundamentally awake and worthy. By training in meditation, we learn to access our basic goodness, slow down, and relax to the freshness of the present moment, no matter what that moment may bring.




We discover that awakening is not about escaping from the world we live in, but is about bringing our practice to every aspect of our lives: work, play, relationships, and more. When we give ourselves the opportunity to reconnect with our true human existence — the experience of our five senses, the feeling of emotions in our body, and even the awareness of thoughts across our minds — we discover how to live and be in the world with a clear mind, gentle heart, and sense of humor.




This retreat is the first of a series of weekend retreats but may be taken as a standalone program. The weekend includes an introduction to sitting meditation practice, talks by a director, individual meetings with a meditation instructor, and group discussion.




We welcome people of all religious traditions as well as those who do not follow a particular spiritual path. It is designed for new meditators or those looking to reconnect with meditation practice and introduces the basic foundations of the Shambhala teachings on universal human wisdom.




Acharya Emily Bower started practicing in the Shambhala community in 1987 and has been a student of Sakyong Mipham Rinpoche since 1991. She served as his editor for various projects, including his first book, Turning the Mind into an Ally. She has studied kyudo with Kanjuro Shibata Sensei and is a lifelong member of the Dorje Kasung. In 1991, she joined the staff of Karme Chöling, where she lived for three years, working on publicity and marketing. She has been a professional editor since 1987 and, in addition to traveling and teaching in the Shambhala mandala, she continues to work as a book editor and publishing consultant. She lives in Los Angeles.




*We have a generosity policy to make our offerings available to all who wish to participate. If the program price is an obstacle for you, please consider what works for you in your current situation, and offer what you can. Your generosity in offering whatever you can is greatly appreciated. For those who can offer more than the program price, we have a "patron price". Your generosity in offering the patron price helps cover the costs for others who are not able to pay the full price.




People who have taken this program are welcome to repeat the class at a discounted rate. Please register using the "Pay what you can afford" option.
Go to San Diego's website