Program Details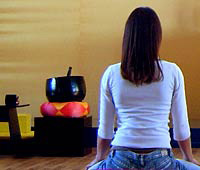 Burlington Community Practice Intensive

with Sharon Keegan
October 19 / 9:00 AM - October 20 / 12:00 PM



The practice of sitting meditation slows our torrent of thoughts and distractions and uncovers the stable, clear and potent quality of our mind. This two-day practice intensive is an opportunity for us to connect deeply with shamatha meditation. Beginners and seasoned meditators, as well as meditation practitioners of any silent tradition, are all welcome. Open to anyone, but some meditation experience is helpful.




Attendance for part of the retreat is welcome.



---
Although there is no charge to attend many of our public programs, donations are always deeply appreciated, and help us continue to be able to offer these programs to our community.
Go to Burlington's website