Program Details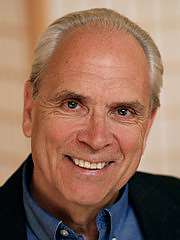 Open House Talk with Acharya Richard John

with Richard John
September 27 / 7:00 PM - September 27 / 9:00 PM



One of the Buddha's most profound and practical teachings has become known as "The Four Reliances." This is his heart advice to students who find themselves confused about who and what to trust to guide their path. In the 11th century CE, the great Indian master Atisha initiated a series of pragmatic slogans by which practitioners could turn the mundane chaos of daily life into the path of awakening. These slogans and the practice is known as Lojong (mind training).




Acharya Richard John will talk about these great spiritual leaders and the value of these teachings and practices.




This Friday night talk is is open to everyone, and you may attend the Friday night talk without committing to the full weekend program, WHAT CAN WE RELY ON? Advice from the Buddha and Atisha. For more information or to register for the weekend program, please click here.




Attendance at the Friday night talk is not required for those intending to take the full weekend program.





BIO
ACHARYA RICHARD JOHN
An early student of Chogyam Trungpa Rinpoche, Richard John was appointed Acharya (senior teacher) by Sakyong Mipham Rinpoche. A long-time friend of the Baltimore sangha, he has for many years taught Shambhala Buddhist programs in the US, Canada and Mexico. He completed the first three-year group retreat at Gampo Abbey in Nova Scotia, and he now teaches full time.




The Friday night talk is free and open to all, but we welcome any contributions you may feel inspired to give.
Go to Baltimore's website